Associate Non-Executive Director
At Yorkshire Ambulance Service (YAS) we pride ourselves not only on the diverse range of services that we offer as a regional healthcare provider, but also on the diverse range of people within YAS who provide patient care and support the organisation.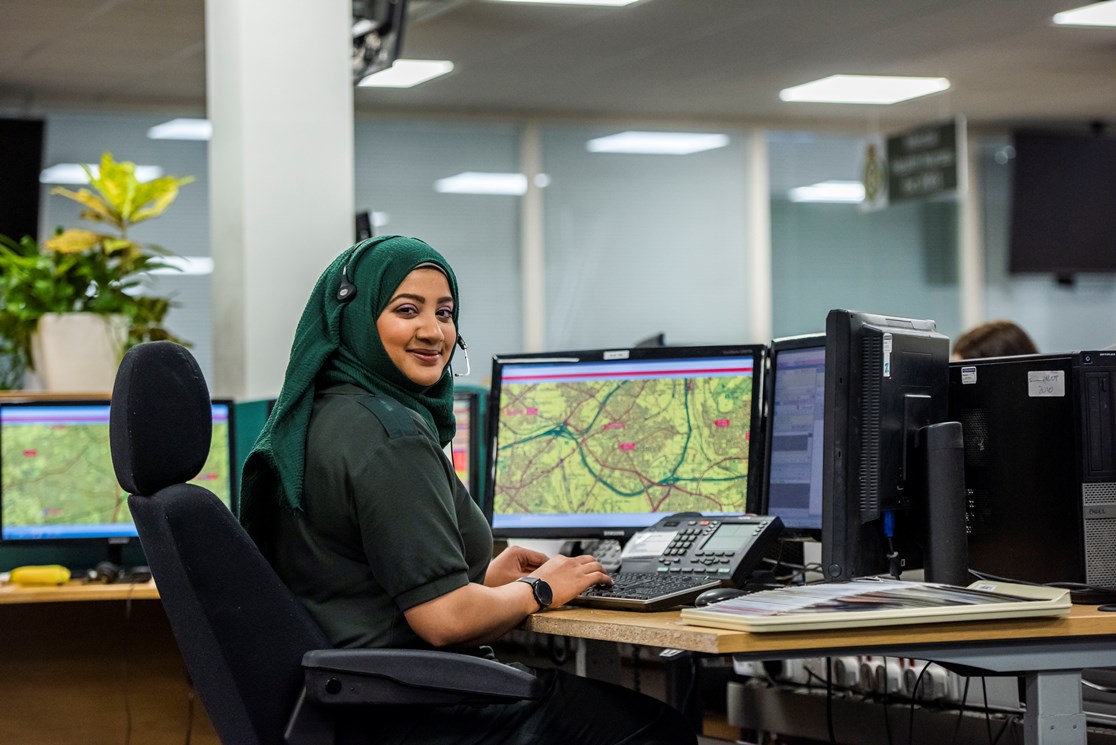 We are proud of our ability to harness the different experiences, backgrounds and personalities of the people working here in order to create a workplace culture that we all value, and that leads us to providing the best possible care to the people we serve.
We are passionate about ensuring our services and our organisations is accessible and inclusive for the diverse communities we serve and the people we employ. This commitment is reflected in the Trust's vision and values with equality, diversity and inclusion at the heart of these.
However, we don't reflect these diverse communities' populations in our boardroom. We want change that to ensure that the voices of all our communities are heard.
There is emphatic evidence that diverse boards make the best decisions. In non-executive roles nationally, we know that people from the local Black, Asian and minority ethnic communities, LGBT+ communities, younger people and those with lived experience of disability are all under-represented.
At Yorkshire Ambulance Service, we are taking positive action to increase the diversity of our board team.
The opportunity
​
As part of our board's succession plans to improve diversity, we are offering a development opportunity to a talented person who wants to be an NHS non-executive so that they can learn first-hand about the challenges and opportunities associated with being a non-executive director in the NHS today. This is a development opportunity and not an appointment or employment.
The two-year programme will give a successful candidate a unique insight into the role and responsibilities of being an NHS non-executive director, by supporting senior people in bridging knowledge gaps. You will be part of the Yorkshire Ambulance Service leadership team and be invited and encouraged to take part in board discussions and in committee debate. You will work with our OD team to devise a personalised programme to support you during your placement with us.
Applications for this training scheme are open specifically to people from Black, Asian and minority ethnic communities, who we know are under-represented in chair and non-executive roles within our organisation and nationally. We value and promote diversity and are committed to equality of opportunity for all and appointments made on merit, however, applicants for the training scheme outside of the Black, Asian and minority ethnic communities will not be considered. The decision to limit the demographic to which this scheme is open has been taken in accordance with Section 158 of the Equality Act 2010 so as to support our aim to ensure that under-representation is addressed in our organisation.
Further information
If you are interested in the programme, our candidate information pack provides further information and describes the skills, experience and attributes that are required to be considered for this placement with Yorkshire Ambulance Service NHS Trust.
Contact us
We strongly recommend an informal and confidential discussion with Kathryn Lavery, the Chair of the trust. Please contact Kath by emailing Dawn.Cronian@nhs.net
NHS England / NHS Improvement – for general enquiries contact Miriam Walker, Non-executive Appointments Officer on 0300 123 2059 or by emailing miriam.walker@nhs.net