Rachel Donohoe, Senior Clinical Advisor (NHS 111)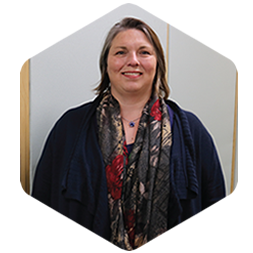 Rachel joined the ambulance service in 1999. She completed her technician training at Dewsbury Ambulance Station, moving to Wakefield Ambulance Station and qualifying as a paramedic in 2002. After a shoulder injury in 2015, Rachel looked to use her skills and experience in a role that could accommodate her injury, and moved to NHS 111 as a senior clinical advisor. She feels that the role has really broadened her clinical skills.
When asked about what life's like being a clinician, Rachel said: "Being a clinician within YAS isn't just about working on frontline ambulances. We have so many different clinical posts including, like me, working as a telehealth professional within our NHS 111 service. Our clinicians have a broad range of expertise from paramedics, nurses from a variety of medical backgrounds, pharmacists and advanced practitioners. The career potential working in the ambulance service is unlimited and support to consider alternate pathways within the service is always there."
Rachel says that the staff that have shared her shifts with have always been exemplary and she thinks of her colleagues as her 'work family'. Working in the ambulance service has brought real meaning to Rachel's life and she is really proud of what she accomplishes each day.