The Trust Board
The YAS Board of Directors meets quarterly in addition to the Annual General Meeting (AGM) in September. The public may attend these meetings.
Board meetings are held in public and by video conference.  When undertaken by video conference, recordings of the Trust Board Meetings held in public will be published on the meeting page here.
Board papers will be published here
Board Meeting Dates 2022-23
28 April 2022
24 May 2022
26 July 2022
27 September 2022 (AGM)
1 November 2022
2 February 2023
Board Meeting Dates 2023-24
27 April 2023
27 July 2023
28 September 2023 (AGM)
26 October 2023
30 January 2024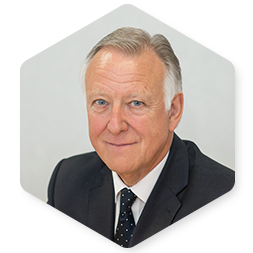 Martin Havenhand
Chair
Martin Havenhand joined the Trust Board as Chair on 1 April 2023 and is a very experienced Chair and Non-Executive Director having served on many public, private and voluntary sector boards.
Key Facts
Martin has recently completed three terms of office as Chair of The Rotherham NHS FT providing acute and community services. 
He also brings to the Trust a wealth of experience and knowledge of the Yorkshire and Humber region, having been Chief Executive of Yorkshire Forward the then Government's economic development agency which was private sector led and publicly funded. He has also been a non-executive director for 10 years on Yorkshire Water board, a regulated private company providing a vital public service.
He has been a local authority chief executive and has been operating at board level for over 30 years.
Martin is values driven, a champion for equality, diversity and inclusion and a lifelong learner.
He is an experienced collaborator and has a significant track record in establishing effective partnerships to produce improved outcomes.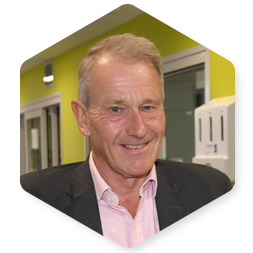 Peter Reading
Interim Chief Executive
Peter Reading joined YAS as Interim Chief Executive in June 2023. Peter is a very experienced NHS leader, having worked in (or with, as a management consultant) the NHS for nearly 40 years, including 23 years as a Trust Chief Executive.
Key Facts
Peter joined Northern Lincolnshire & Goole NHS FT (NLaG) in 2017 after it was put in Double Special Measures and led the Trust out of Special Measures in May 2023.
As CEO of UCL Hospitals from 1998 to 2000, Peter oversaw the design of and negotiated the PFI deal for the new University College Hospital.
As CEO of University Hospitals of Leicester for seven years, Peter merged three trusts into the then second largest trust in England, leading it to achieve the highest rating of 3 Stars for five years running.
As CEO of Lewisham & Guy's Mental Health in the 1990s, Peter was a pioneer of service user empowerment and community mental health services.
Peter was an associate director with PwC's healthcare practice for three years, focusing mostly on supporting trusts in Special Measures.
Peter has also been Interim CEO at Doncaster & Bassetlaw and at Peterborough & Stamford.
Peter joined the NHS as a National Management Trainee, after graduating from Cambridge, studying as a postgraduate research scholar at Moscow State University for a year during the height of the Cold War, and completing a PhD in Russian Economic History at Birmingham.
A polio survivor, Peter cannot walk without crutches and a calliper. He is Co-Chair of the Disabled NHS Directors Network.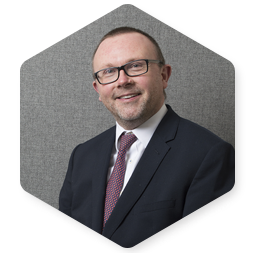 Dr Julian Mark
Executive Medical Director
Julian Mark joined YAS in 2007 and became Executive Medical Director in October 2013.
Key Facts
He chairs the National Ambulance Services' Medical Directors group (NASMeD), a subgroup of the Association of Ambulance Chief Executives (AACE).
He qualified in Medicine from Leeds University in 1994 (BSc Hons, MB ChB) and holds the Diploma in Immediate Medical Care (DIMC) from the Faculty of Pre-Hospital Care of the Royal College of Surgeons of Edinburgh (2010). 
He also holds a Post Graduate Certificate in Medical Law from Northumbria University (2012). In 2017 he was awarded Founding Senior Fellowship of the Faculty of Medical Leadership and Management (SFFMLM).
His base clinical speciality was in Anaesthesia and held the post of honorary Senior Staff Anaesthetist at Harrogate and District Hospital NHS Foundation Trust until April 2014, subsequently continuing to practise clinically in immediate medical care as a member of the British Association for Immediate Care (BASICS).  He continues to instruct and examine in Advanced Trauma Life Support (ATLS) and previously instructed, examined and directed Resuscitation Council (UK) Advanced Life Support (ALS) courses until 2014.
He sits on the Clinical Advisory Board for the Faculty of Pre-Hospital Care (RCSEd) and on the Clinical Advisory Forum for NHS Improvement.  He is a former member of the Department of Health Clinical Advisory Group for Major Trauma in England and is currently a member of NHS England's Ambulance Response Programme development group.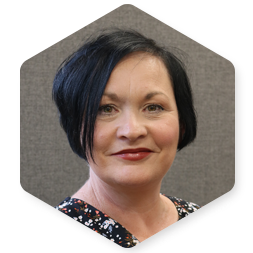 Kathryn Vause
Executive Director of Finance
Kathryn joined YAS in 2017 as Deputy Director of Finance and was appointed to the post of Executive Director of Finance in August 2021.
Key facts
Kathryn is an experienced NHS finance professional, beginning her career in NHS finance 30 years ago when she gained a place on the NHS graduate finance training scheme.
She has worked in senior roles across many healthcare sectors.
Member of Chartered Institute of Public Finance & Accountancy.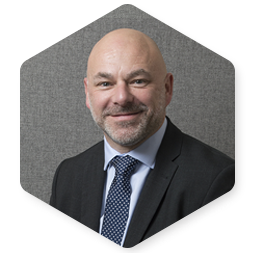 Nick Smith
Executive Director of Operations
Nick joined the YAS Executive Team in November 2018.
Key Facts
Previously Deputy Director of the non-emergency Patient Transport Service at the Welsh Ambulance Service NHS Trust. 
Nick has also worked at Cumbria Ambulance Service and outside of the NHS in a global IT consultancy company before joining the Welsh Ambulance Service in 2012.
He started his career in Yorkshire as an ambulance cadet in 1987 for West Yorkshire Metropolitan Ambulance Service and went on to work as a paramedic at Castleford and Wakefield ambulance stations.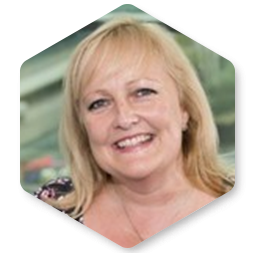 Mandy Wilcock
Director of People and Organisational Development
Mandy joined YAS in 2019 and became part of the Executive Team in June 2021.
Key Facts
Mandy has over 30 years' experience working in HR and OD across the NHS at national, regional and organisational levels in acute, primary, community, ambulance and commissioning sectors.
Her most recent role was the Trust's Associate Director of Corporate Affairs.
Fellow of the Chartered Institute of Personnel and Development.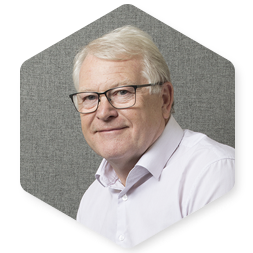 Tim Gilpin
Deputy Chairman
Tim Gilpin joined the Trust Board in January 2017 and is an experienced HR professional.
Key Facts
Has worked at executive level in the public sector throughout his career.
An experienced HR professional who specialises in workforce development, coaching, mentoring and mediation.
Extensive NHS experience including roles of Director of Workforce and Education at NHS North of England and Non-Executive Director at Manchester Mental Health and Social Care Trust.
Manages a mixed portfolio of work through his own consultancy including search and selection, workforce planning and strategic roles at a regional level.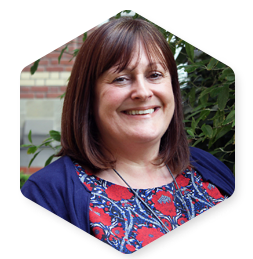 Anne Cooper
Non-Executive Director
Anne Cooper joined the Trust Board in December 2018 and is an accomplished senior nurse leader.
Key facts
An accomplished senior nurse leader with a career spanning 35 years in the NHS. Over the last ten years Anne has worked at national level in large NHS organisations, including two years at NHS England.
Anne is a Fellow of the Queen's Nursing Institute and in 2014 was voted by the Health Service Journal (HSJ) and Nursing Times as one of the top 12 social pioneers in health and included on the HSJ's top 50 list of inspirational women in the NHS.
Anne is Clinical Director at Ethical Healthcare Consulting and runs a leadership programme for women in health and social care IT, called 'Minerva Now'.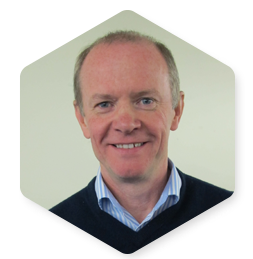 Jeremy Pease
Non-Executive Director
Jeremy joined the Trust Board in February 2019 and has over 35 years' NHS experience.
Key facts
Jeremy has worked for the NHS for over 35 years in human resources and operational management roles in acute, community, mental health and ambulance organisations, including the former South Yorkshire Ambulance Service.
His more recent NHS experience includes service improvement roles with NHS Improvement and the Emergency Care Intensive Support Team 
He has previously worked as a Non-Executive Director at Calderdale and Huddersfield NHS Foundation Trust.
He has been self-employed since 2007 and runs his own management consultancy.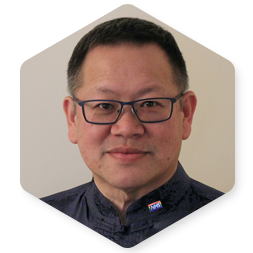 Andrew Chang
Non-Executive Director
Andrew joined the Trust in October 2020 and chairs the Audit Committee.
Key Facts
Andrew has a senior level experience in governance, risk and internal audit, and has undertaken a range of non-executive appointments across both the public and private sectors.

He is also a Non-Executive Director at Bradford District Care NHS Foundation Trust​, where he is Chairman of its Audit Committee.

His previous posts include Trustee and Honorary Treasurer of the Chartered Institution of Water and Environmental Management,

 

Non-Executive Director and Chairman of the Audit Committee at Bradford College, Chairman of Training for Bradford Ltd that trades as City Training Services, Trustee for Bradford Grammar School, Treasurer for Yorkshire WaterAid and Chief Internal Auditor at Yorkshire Water.

Alongside his Board roles, Andrew is also a Governor at Leeds City College and Vice Chairman of the Audit Committee of the Luminate Education Group.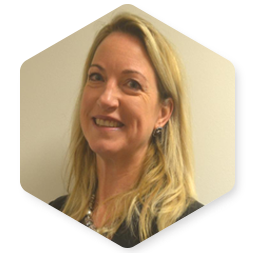 Amanda Moat
Non-Executive Director
 Amanda was appointed to the Trust Board in June 2021.
Key facts
An experienced senior manager in risk, compliance and quality, with particular expertise in the financial services and legal sectors. 
Has advised on strategic matters including resourcing, diversification, product innovation, mergers and acquisitions, and change management.
Currently holds a number of non-executive directorships, including The Mid Yorkshire Hospitals NHS Trust where she is the associate NED Safeguarding Lead, Bolton@Home and Arcon Housing Group.
A Director at Candam Ltd, a Taekwondo school, and a volunteer at Highfield School in Wakefield, a secondary school for pupils with complex needs, and at the Change Management Institute.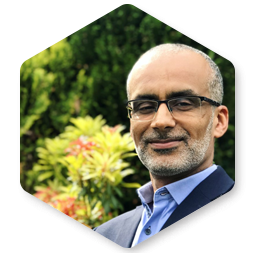 Zafir Ali
Associate Non-Executive Director
Zafir joined the Board in June 2021 as an Associate Non-Executive Director (Development), and became an Associate Non-Executive Director in January 2023.
Key facts
Holds a number of roles at the Government's Internal Audit Agency: Deputy Head of Internal Audit and Counter Fraud Specialist for the Department of Health and Social Care; Head of Internal Audit for the Health Research Authority and Head of Internal Audit for the NHS Counter Fraud Authority.
Has extensive audit/business knowledge and experience with over 20 years advising central government departments in governance, assurance, risk management and counter fraud environments and 10 years working in public-facing frontline roles in the civil service.