Emergency Ambulance Service (999)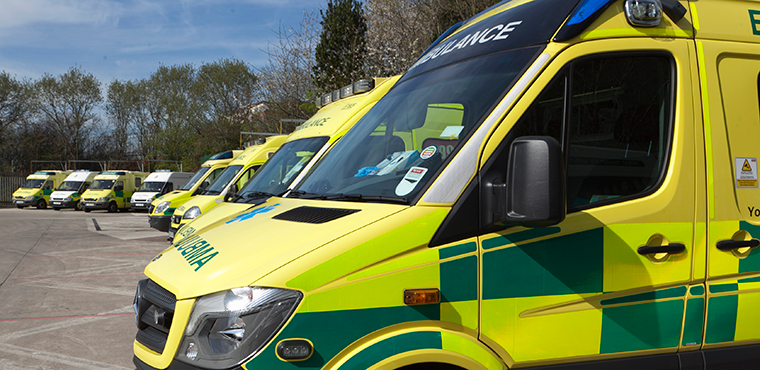 The staff in our Emergency Operations Centres (EOC) in York and Wakefield received over 922,000 emergency calls last year, an average of over 2,500 a day.
To meet this demand, we have over 3,000 paramedics, emergency care practitioners (ECPs), urgent care practitioners (UCPs), specialist paramedics, emergency medical technicians (EMTs) and emergency care assistants (ECAs) working on the frontline responding to emergencies.
In 2017-18 we responded to a total of 780,383 incidents through either a vehicle arriving on scene or by telephone advice. Clinicians based in our Clinical Hub which operates within the EOC triaged and helped just under 140,000 callers with their healthcare needs.