Patient Transport Service (PTS)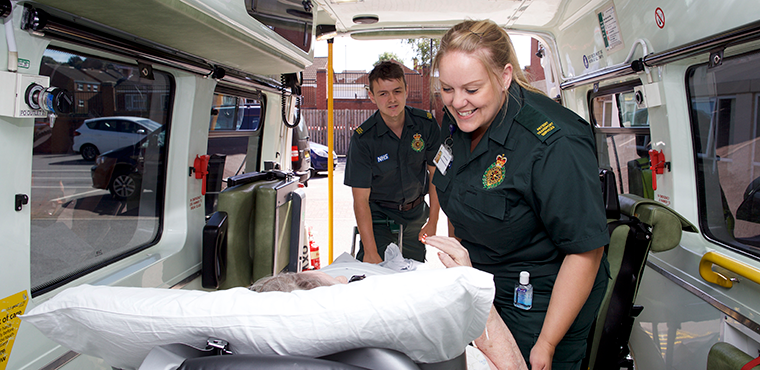 Changes to our Patient Transport Service to Support COVID-19 Planning
As part of our response to COVID-19, our Patient Transport Service (PTS) has suspended all routine journeys to non-essential clinics and outpatient appointments from Saturday 28 March 2020 until further notice.
Journeys for patients who need essential life-saving treatment such as renal dialysis, chemotherapy and radiotherapy will continue and we will take steps to ensure social distancing is maintained. This includes seating patients away from crews and from each other, and asking patients to wear protective face masks.
Patients who feel transport is an essential requirement should speak to the department involved in their care who will be able to offer advice.
These steps will improve the availability of PTS resources for our most vulnerable patients and ensure they can be transported as safely as possible. It will also enable us to increase hospital discharges to free up inpatient and critical care capacity in preparation for the increasing numbers of COVID-19 patients who will need hospital care in the coming weeks.
Patients with existing bookings are being contacted to advise them to make other arrangements and we are working with healthcare partners to ensure that demand is appropriately managed.
Patients who have any concerns about their journeys should ring PTS on 0300 330 2000.
In line with the Government's advice on reducing social contact, consider making your way to essential appointments with family or friends, asking them not to enter the healthcare facility unless absolutely necessary.
Our Patient Transport Service (PTS) provides NHS-funded transport for eligible people who are unable to travel to their healthcare appointments by other means due to their medical condition.
Our PTS undertakes almost a million non-emergency journeys every year, making us one of the largest providers in the UK.
We have a fleet of more than 370 vehicles, employ over 600 team members and have in excess of 200 volunteers.
Our PTS Patient Charter explains our responsibilities and our commitment to providing the highest quality service to our patients. It has been designed in conjunction with hospitals and other healthcare organisations and professionals that you might come into contact with. It explains your rights as well as your responsibilities when travelling with us. A copy of our patient charter can be viewed here.
To find out more about PTS and the service we provide, use the links on the left.