Protect yourself, others and the NHS from coronavirus (COVID-19)
The NHS in England and Public Health England (PHE) are well prepared for outbreaks of new infectious diseases. The NHS has put in place measures to protect patients, our community and NHS staff while ensuring as many services as possible are available to the public.
Firstly we want to reassure you that during this difficult time Yorkshire Ambulance Service is focusing all its efforts on continuing to provide services for the people of Yorkshire and the Humber – our emergency services, NHS 111 and Patient Transport Services. As always, we will prioritise on the basis of need.
You might notice some differences as we make sure we protect both patients and our staff. For example more of our staff will be wearing personal protective equipment (PPE) on both ambulances and patient transport services.
To keep the focus on our frontline services, we are postponing and delaying some non-urgent activities.
We are receiving many generous offers to help deliver our services from other health or related professionals, along with other offers of external support, for which we are very grateful. Anyone offering such support to YAS should be directed to contact yas.recruitment@nhs.net with their details. 
Most importantly we ask the public to use our services appropriately and follow the national guidance on coronavirus which you can find on this page.
If you have symptoms associated with coronavirus including a new continuous cough and a high temperature, you are advised to follow the guidance on self-isolation. Please do not book a GP appointment or attend your GP practice.
The most up-to-date public guidance is always online at www.nhs.uk/coronavirus
If your symptoms are serious, or get worse, NHS 111 has an online coronavirus tool that will check your symptoms and tell you if you need further medical help and advise you what to do. Only call NHS 111 directly if you are advised to do so by the online service or you cannot go online.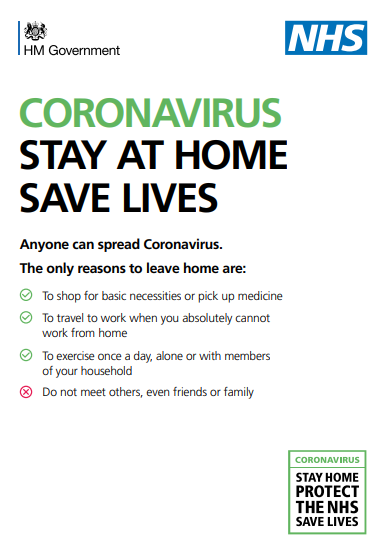 Useful resources
General advice and information about coronavirus
Guidance for everyone on self-distancing
Poster to download and share in your local area
Advice about staying at home if you or your family might have coronavirus
Looking after your mental health