Paramedics in primary care across Yorkshire
20 December 2021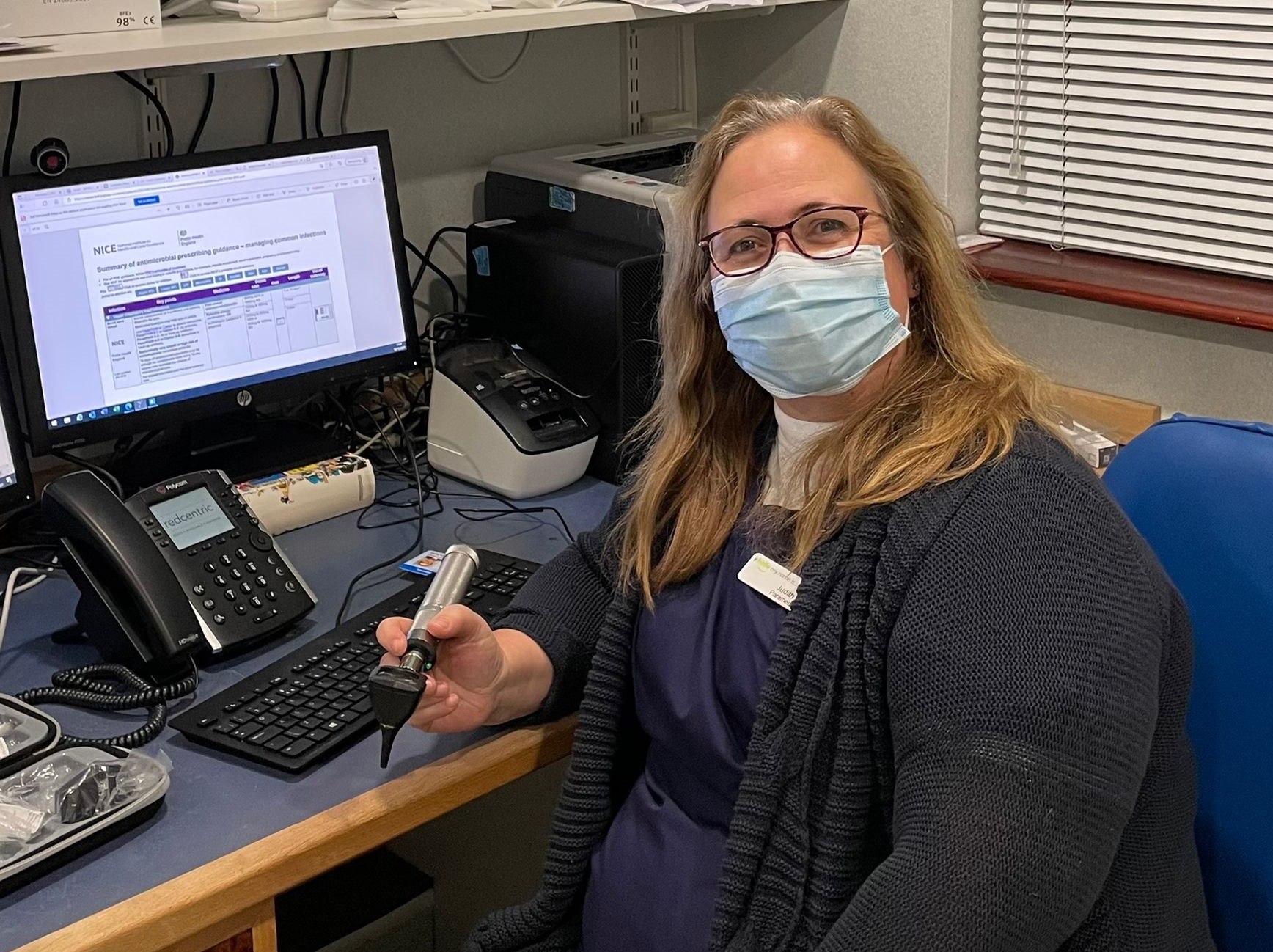 Paramedics are working with GP surgeries across Yorkshire in a partnership programme which is benefiting patients. Their work includes running clinics and home visits, helping to free up GP capacity for the more complex cases. 
In September 2021 the first cohort of 12 paramedics joined surgery teams to help deliver care and support GPs and a further 12 joined the scheme in December.  
It was developed by Yorkshire Ambulance Service NHS Trust in partnership with the three Integrated Care Systems across the region. Primary Care Networks were encouraged to register their interest in securing a paramedic on rotation and it has proved to be very popular.  
Under the scheme the paramedics work on a rolling rotation for a minimum of 12 months, spending six weeks with the practice and then the same period at the ambulance service. It starts with an intensive 12-week induction and training programme. 
Paramedics are aligned to practices in areas they normally work in, so they can build strong working relationships and important local service knowledge, which supports their work at the ambulance service. 
The scheme was developed after successful national and local pilots run since 2018 which showed benefits for patients, paramedics and the wider NHS. Feedback from a pilot scheme in Leeds said that significant numbers of patients had phoned in to practices to praise the paramedics and said they were thorough and able to give more time to patients who needed it.  
The scheme can also ensure patients avoid any unnecessary and stressful visits to hospital accident and emergency departments. This is positive for patients and for the wider NHS, which is seeing significant and sustained pressure on its 999 services and A&E departments. 
Consultant Paramedic for Urgent Care Andrew Hodge said: "Our research has shown that rotation into primary care is positive for our patients and for our clinicians. Patients get the right care in the right place and our clinicians gain valuable clinical experience, delivering high standards of care in different settings." 
Lee Murphy, Rotherham - Health Village / Dearne Primary Care Network
Lee is part of the first cohort of specialist paramedics taking part in the regional scheme working across three practices.  
He was very hesitant at first about the role - he had previously thought he would enjoy experience in primary care but was not prepared to leave the ambulance service. Primary care rotation has provided the perfect solution.  
 "The GPs have been very supportive and really appreciate us being there. It is a fantastic forward-thinking scheme - the demand on the primary care service is huge and our skillset and experience really contribute well.  
"Our consultations include routine clinics, urgent care clinics and home visits. They take place under GP supervision when required, as they are readily available in the next room or at the end of a phone. 
"There are multiple benefits for everyone involved. I am freeing up time so that the GPs can deal with more complex cases and increasing capacity for the surgeries. I can spend a bit more time with patients and the benefit for us as paramedics is that it broadens our experience in urgent and primary care.  
"The benefit of our expertise and clinical decision-making also means that we can avoid any unnecessary visits to the Emergency Department for patients.  
"Rotation into primary care helps build strong relationships and provides a clearer understanding of local patient pathways for treatment, which is useful knowledge to take back to the ambulance service.  
"The induction period includes training for knowledge gaps – for example when to refer suspected cancer, dealing with skin conditions, social prescribing and ear nose and throat conditions.  
"I feel very supported with the level of supervision I receive, the access to the GP and the training provided - and our role fits really well into the practices."  
Judith Myhill, Leeds – Rothwell / Garforth Primary Care Network 
Aspirant Specialist Paramedic Judith is working out of three practices in Leeds. She is supporting her new colleagues in primary care with face-to-face and telephone consultations for urgent cases, and with home visits.  
"I see a whole variety of cases very day - the typical urinary tract, ear, and chest infections, and rashes, but also new and ongoing problems that need tests, treatments, referrals – the experience really covers everything. I also get the opportunity to follow up some patients, for example if I have started some investigations and medication, I can review them in a couple of weeks, which is very different to the ambulance service where you don't get to follow-up on patients.   
"Among the benefits to the practice are that they can offer extra appointments every day to their patients. This helps with their workloads as the GPs have around 40 patient contacts a day, plus home visits, dealing with blood results, other diagnostic results and all the necessary follow-ups.  
"For patients, as well as increasing their access to primary care, I have a little more time with them to explore their symptoms. A good example where this is beneficial is for patients with anxiety or depression symptoms.  
"The GPs have been absolutely fantastic. They understand that it is a new environment for us and want us to check with them and discuss assessments, diagnosis and treatment whenever we need to. I have a corridor full of highly experienced people to consult with. They have been very welcoming and generous with both their time and their experience.  
"The supporting tutorial days have been really beneficial – covering areas such as mental health, Ear Nose and Throat, Ophthalmology, Diabetes, Dermatology – to give us a real flavour of the primary care experience. I am also getting a real handle on what GPs are looking at, their tolerances for treatment and admissions to hospital and all the care pathways available in Leeds." 
Mark Woodrow – BD4 Primary Care Network in Bradford 
Aspirant Specialist Paramedic Mark is working out of five surgeries in the Bradford area. From the initial challenges of getting to grips with completely new IT systems, he is now making a significant contribution to patient care, thanks to the support of practice staff. 
"From the start of my rotation into primary care I have been fully supported and my addition to the team has been fully embraced, and I believe this is now paying dividends for us all. 
"I am holding surgeries and seeing a patient approximately every 20 minutes. This is beneficial for the doctors, as we're helping share the workload, and improves access to appointments for their patients.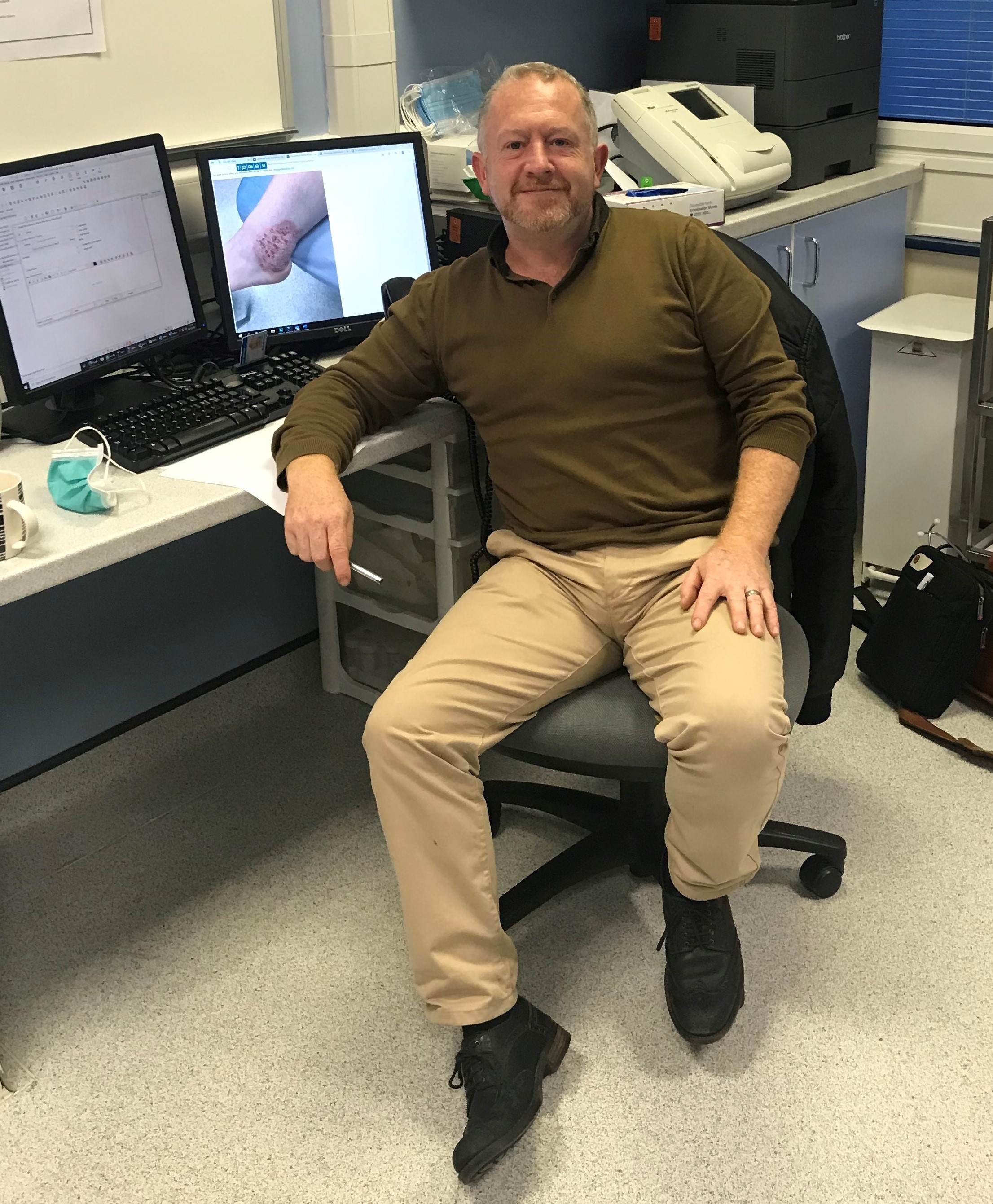 "The feedback from patients has been positive and from the practice staff, including reception staff who are feeling the difference too in being able to offer more appointments. 
"My paramedic experience means that on home visits I can recognise when a patient needs to be taken to hospital or be referred, or if they can be safely treated at home.  
"My experience and knowledge are constantly being further underpinned and strengthened. The acute cases seen in primary care are much wider than they are in the ambulance service, so I am regularly talking cases through with practice staff and improving my clinical skills." 
Watch this film to find out a bit more about the programme
Produced by: Corporate Communications Department