Ambulance staff join Twitter Champions team
24 September 2018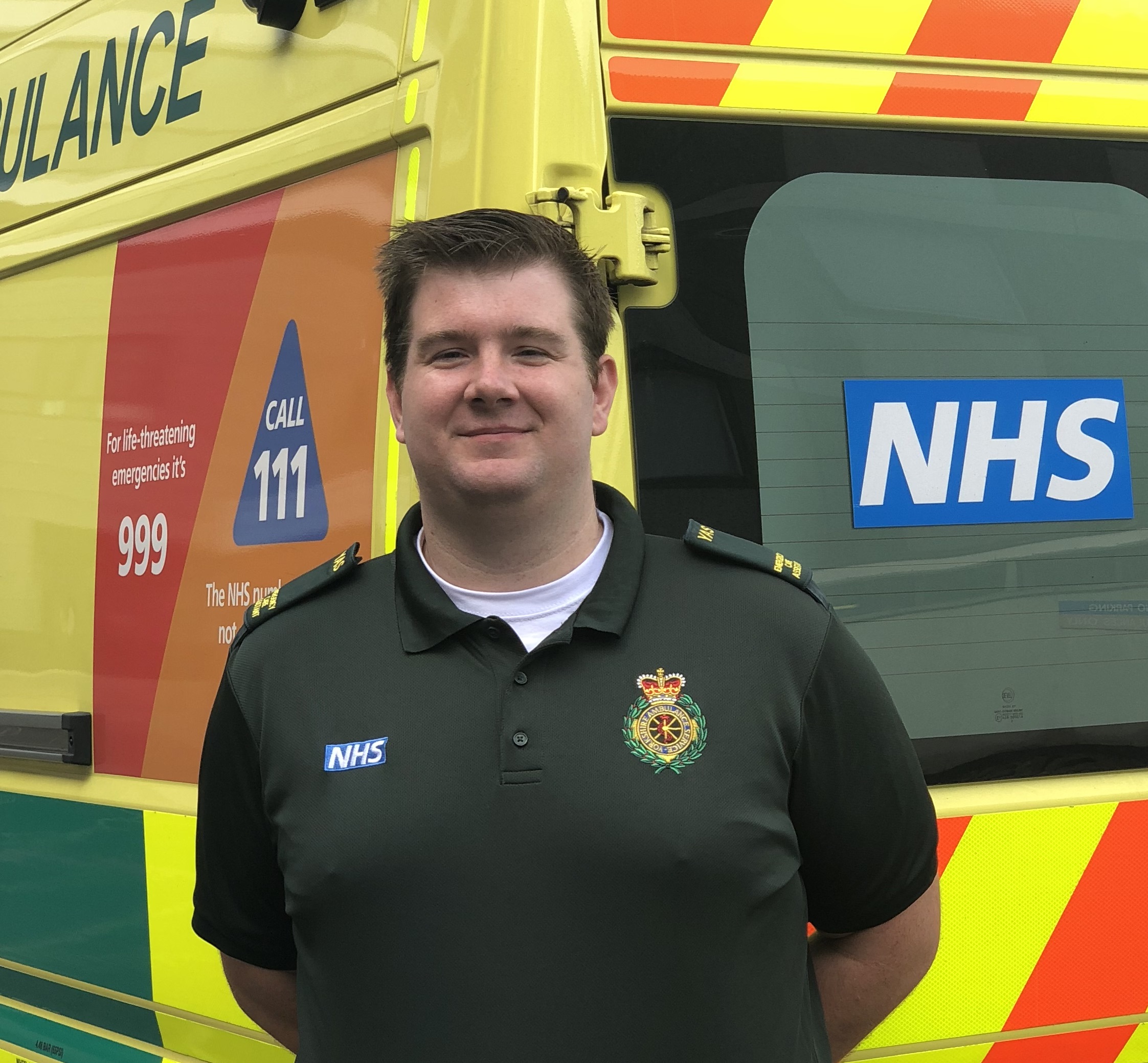 More staff at Yorkshire Ambulance Service NHS Trust (YAS) are now sharing highlights of their day-to-day work on social media.
Over 20 new Twitter Champions have been signed up to give their followers a behind-the-scenes look at different areas of the service, including accident and emergency operations, patient transport and NHS 111.
They include Tom Charlesworth (@YAS_TomC) who is an Emergency Care Assistant based in Leeds and occasionally works as a dispatcher dealing with 999 calls in the Emergency Operations Centre. When he has some spare time, Tom volunteers as a Community First Responder.
Tom, who has worked at YAS for nearly 11 years, said: "I wanted to get involved in the Twitter Champions scheme to help promote the great work of YAS and connect with our partner agencies to help educate myself and others when questions are raised."
Resilience Manager Simone Mulcahy (@YAS_SimoneM) is also one of the new Twitter Champions.
She said: "I've worked at YAS for 12 years. I absolutely love my job and I want to share updates on the great engagement YAS has with multi-agency partners, ranging from planning for incidents and responding to them, to exercises and training.
"As well as informing members of the public of the great work we do, I also want to highlight the work of the resilience team internally, as so much of my role is outward-facing and working with partners."
John Porter-Lindsay (@YAS_JohnPL), who has worked at YAS for 11 years, is an Ambulance Care Assistant in the Patient Transport Service (PTS) and a Quality Improvement (QI) Fellow.
He wanted to become a Twitter Champion to boost the profile of his two roles.
John said: "My Quality Improvement side of the week can be very varied. I can be at HQ working on projects, attending meetings or out at various locations speaking to staff about projects I'm working on and how they can contribute. The PTS side of my week mostly involves working as either a single or double crew based in Leeds, transporting outpatients and renal dialysis patients to and from their appointments.
"The things I most enjoy about my roles are meeting new patients with interesting stories to tell, transporting 'regulars' who you develop a friendship with and both know each other well. I enjoy working with my colleagues and solving problems that we face together. My QI role has added an extra dimension to my career in YAS and I am particularly enjoying this at the moment, because although it's a challenging role, it has the potential to make a massive difference to our patients and staff moving forward."
Tom, Simone and John have joined a team of more than 30 Twitter Champions who also include Laura Major (@YAS_LauraM). She has worked at YAS for two-and-a-half years, starting as an Emergency Care Assistant and then becoming an Emergency Medical Technician 1 in September 2017. In June 2018, she qualified as an Emergency Medical Technician 2.
Laura, who is based in East Yorkshire, said: "I absolutely love my job and no day is the same. Helping people in their hour of need is the thing that drives me the most. I like tweeting as it gives members of the public an insight into what working for the ambulance service involves on a day-to-day basis."
You can follow the Twitter Champions here.
Produced by: Corporate Communications Department