YAS replaces entire rapid response fleet with 106 Škoda Kodiaqs
24 February 2023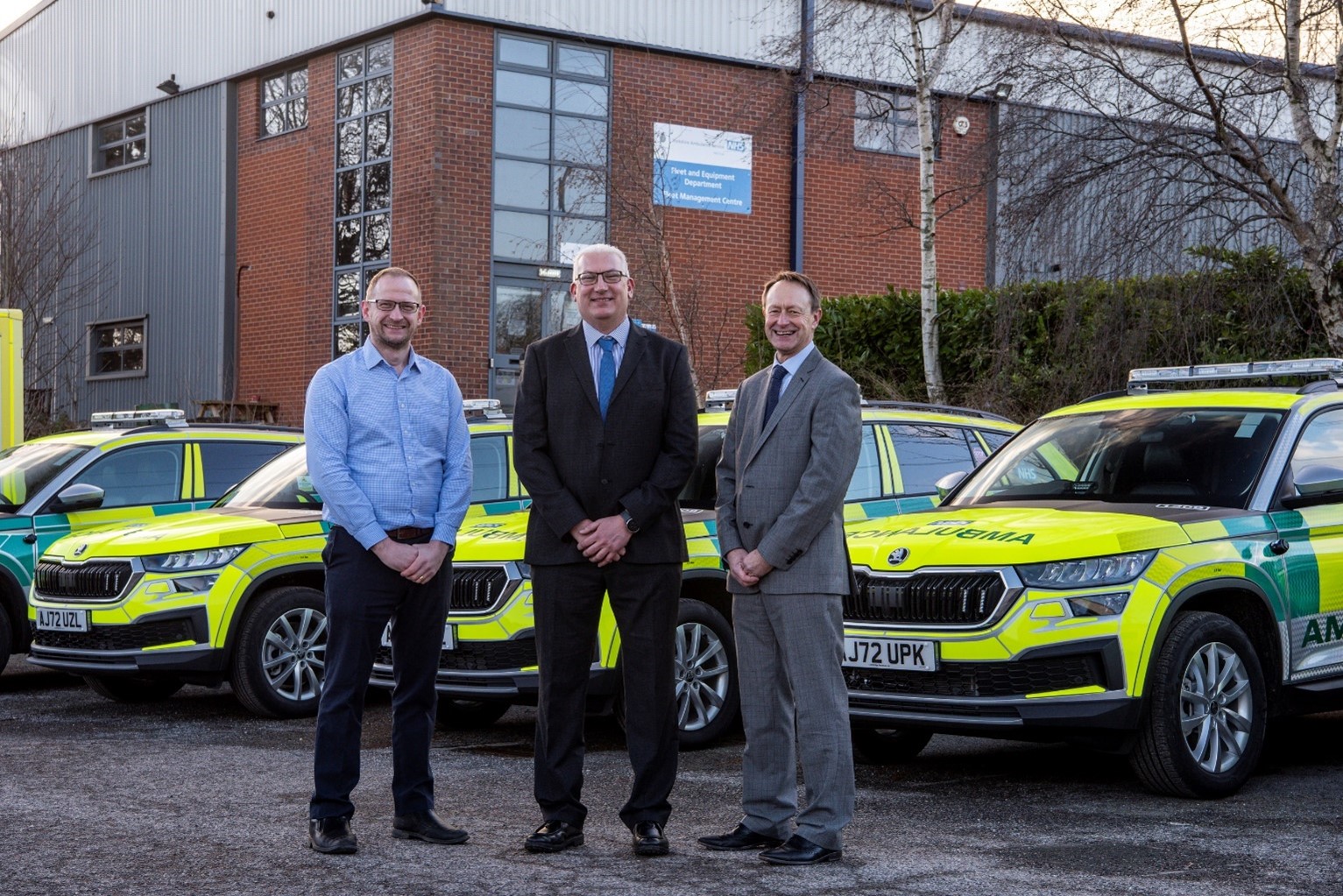 Yorkshire Ambulance Service is in the process of adding 106 fully converted Škoda Kodiaqs to its Rapid Response Vehicle (RRV) fleet to replace the current fleet of Škoda Octavia Scout models.
The Kodiaqs will take over from the cohort of Octavia Scouts that have been run as RRVs at the Trust for six years. The Octavia Scouts have each clocked up an average of 90,000 miles of service, with some being used for up to 130,000 miles due to location.

Taking on emergency response duties, the Kodiaqs have been converted by Pressfab EVO Limited and have a spacious interior to carry a comprehensive range of medical equipment and supplies to support frontline operations. As well as 360-degree lighting, bespoke storage and livery, all the vehicles are equipped with emergency services' communication equipment.

Jeff Gott, Head of Fleet at YAS, says: "The Kodiaq combines 4x4 capability, a smooth drive, reliability, and a large interior with life-saving equipment for our clinical staff. The new fleet replaces our outgoing Škoda Octavia Scout models, which proved to be an incredible workhorse that could consistently meet the 24/7 demands of being on the road.
"The first consignment of converted Kodiaqs has been delivered and some of the vehicles have been put into service; we've had very positive initial feedback from the teams running them."
Produced by: Corporate Communications Department