Support Services Apprenticeships
Our support services apprenticeships
The first thing people usually think of when they hear or read "ambulance service" is an emergency ambulance and crew helping people who are seriously ill or injured.
But we do much more including our Patient Transport Service and providing the NHS 111 service for the region. Behind our key services are the many people vital to keep them up and running.
There are hundreds of roles in many different areas, for example in finance, business planning, administrative and reception services, ICT, learning and development, estates, operational support, corporate communications – and many, many more.
Some of our apprentice stories
Amy Firth tells us about her experience on the Yorkshire Ambulance Service Apprenticeship Scheme as a Patient Transport Communications Apprentice.
"I joined Yorkshire Ambulance Service (YAS) straight from school as a Patient Transport Service (PTS) Communications Apprentice on a 12-month contract. My apprenticeship was in Customer Service Level 2.
"My job involves taking calls from patients and healthcare professionals who are booking transport for outpatient appointments and discharges. I get to speak to some really nice people, and some on a regular basis. I also get some 'challenging or difficult' calls, but I am more confident in dealing with these now! I find the job very rewarding, as I enjoy talking to people and helping them with their transport needs.
"I think an apprenticeship is a brilliant way to work. I am working and learning at the same time. The PTS Communications Team is a nice team and it feels like family. The managers have all been really supportive during my apprenticeship.
"On completion of my apprenticeship I am happy that I have secured a permanent role within the team, and am looking forward to progressing my career with YAS."
Amy Ingham started her apprenticeship while she was working in the YAS Academy staff training and development department as a resource coordinator. Her line manager suggested the Level 4 apprenticeship in business administration would be a great development opportunity. It is a qualification which demonstrates a set of skills that can be applied across many roles. It involves written work and evidence collection and a monthly meeting with an external assessor. Those meetings are a chance to discuss progress and talk about next steps.
"The apprenticeship takes approximately 18 to 24 months but there is flexibility around it. It gives you the opportunity to prove you are working at a certain level and the direct feedback from the assessor is encouraging." Amy, who is now responsible for overseeing our Patient Transport Service volunteer scheme, said there are great benefits to doing the apprenticeship but you have to be prepared to put the hard work in. "In a busy working environment it can be challenging to find the time for the additional work that the apprenticeship requires, but it is worth it in the long-term."
Craig McGown also shares his experience of how he came to work at YAS.
"Like many people, I left school with relatively poor qualifications. This was a constant barrier throughout my working life. Whether it was a prerequisite qualification for the opportunity to attend a particular college course or a sneaking suspicion my CV was being filed away in the receptionist's waste-paper bin, without GCSE Maths and English I was always going to be up against it.
I was apprehensive to say the least but with some gentle persuasion from Fiona Goulding, Academy Educator, Paul Selwood who works in Fleet Ancillary Services and my amazing tutor Julie Walker at Barnsley College, I completed a Level 2 apprenticeship in cleaning and support services which included Functional Skills Level 1. I then continued at the college and was able to pass Functional Skills Level 2 in Maths and English which is a nationally recognized qualification!
I have since changed job roles within Yorkshire Ambulance Service, working in a different department, gaining experience and growing in confidence and earning more money! For anyone hesitant about gaining functional skills, I would strongly encourage you to seize the opportunity. As NHS employees we are privileged to be afforded such opportunities that we might better ourselves, not just for ourselves but for our families and the NHS as a whole. I would like to take this opportunity to thank everyone who helped me achieve this. I am so grateful."
Lauren Horsman, an Emergency Medical Technician 1 (EMT 1) at YAS, reflects on her place on the Apprentice Ambulance Practitioner (AAP) course.

"I started my career in the ambulance service in 2011 as an Apprentice on the Patient Transport Service (PTS) when I was 19. I had no experience with dealing with patients prior to this as I had come from college after completing a Level 3 Diploma in Health and Social Care. The apprenticeship with PTS gave me a lot of experience with patients such as communication, driving and also experience in the highs and lows of people's lives. I thoroughly enjoyed my year long apprenticeship with PTS and was successful in gaining a full-time role, progressing from Band 2 to Band 3. The apprenticeship helped me with my job role, enabling me to learn a wide range of different skills within the ambulance service and I knew that this was the right career path for me.
"After another year's experience on PTS, the opportunity came for me to apply for the Emergency Care Assistant role. This role seemed quite scary at first as although I had gained a bit of experience in emergency situations in my role on PTS, I knew it would be slightly different. I gained further responsibility, trained to drive on Blue Lights and gained more knowledge on emergency situations. This training provided me with everything I needed to complete my job role to the best of my ability.
"I was an ECA for four years and then finally felt confident to progress to the role as an EMT 1. This role gave me further responsibilities, for example, I could give more medications than I could as an ECA. This only solidified my desire to progress and eventually become a paramedic.
"After three years as an EMT 1, the role of Associate Ambulance Practitioner (AAP) came out. This is a further 13-month apprenticeship to which I am currently halfway through the clinical course for. It is a progressive role to eventually become a paramedic which will then involve me attending university for two years to become a qualified paramedic.
"I feel that the apprenticeships route and gradually working my way up through the ambulance service has helped hugely with my confidence in the emergency setting. I have learned a wide range of knowledge and skills which are invaluable. Something as small as being able to communicate with someone not in my age bracket (being 19 and speaking to a 90-year-old) has helped me become the person I am today.
"Apprenticeships are hard work but also highly enjoyable. I get to meet people from different areas of YAS and learn different things from tutors who have been around for a much longer time than I have. They have a wide range of knowledge which is being passed down to myself and others. Eventually, I hope to be able to pass down my knowledge gained through my experiences to others".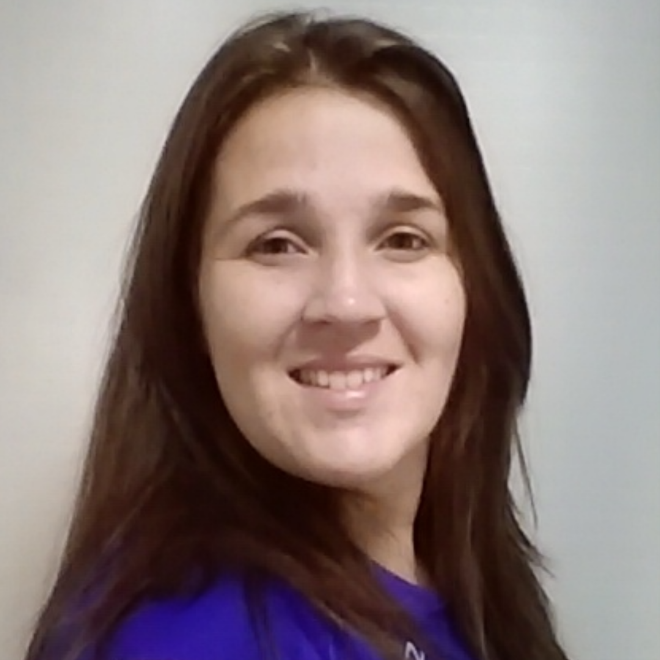 Laura Walker worked on secondment as an HR coordinator and is due to complete a Level 3 HR Support apprenticeship in June 2024.
"The Chartered Institute of Personnel and Development is something that I have always had the desire to study to help me gain knowledge and skills in HR, however being able to do this as an apprenticeship has allowed me to work and learn at the same time. I can now start to apply my learning in the workplace; you really do see the development in yourself by taking part in an apprenticeship.
"I am really enjoying challenging myself and pushing myself out of my comfort zone and the apprenticeship has allowed me to do that. I love the fact you are given time to develop yourself, but also apply that development within your role.
"My advice would be to definitely do your research and make sure it's right for you. I contacted Wakefield College in the first instance and then spoke to my line manager and the YAS Academy. I wanted to understand the pros and cons and how it would work for me. It is hard work, but the rewards will be worth it. I'm keeping that end goal in mind at all times.
"So far, the apprenticeship has really boosted my confidence and is helping me to develop both personally and at work. I am hoping by completing this it will help me towards achieving my end goal of being HR Advisor at YAS."
Andy Hunter is our ancillary service department manager and is a keen supporter of apprenticeships after completing one in 2014. It helped him progress in the organisation and he now encourages his own staff to take all the opportunities available to them.
"I joined the Trust in 2011 as a weekend premises cleaner for 15 hours per week and then joined the vehicle decontamination team, working through the weeknights. My NVQ Level 2 Cleaning and Support Services apprenticeship took 12 months and included time at Barnsley College studying, with probably 20 per cent of my working hours within the Trust allocated to allow my completion of the NVQ.
"Within six months of completing the apprenticeship I had moved to a supervisor/line manager role in North Yorkshire, then as my skills and knowledge increased, I moved into the department trainer role. I was responsible for creating and delivering training and development packages to the entire department. I continued to develop my skills and knowledge and I am now the ancillary service manager with strategic and budgetary responsibility for the ancillary department staff.
"I would definitely recommend apprenticeships to others – we want people to learn and develop and we actively encourage them to do this."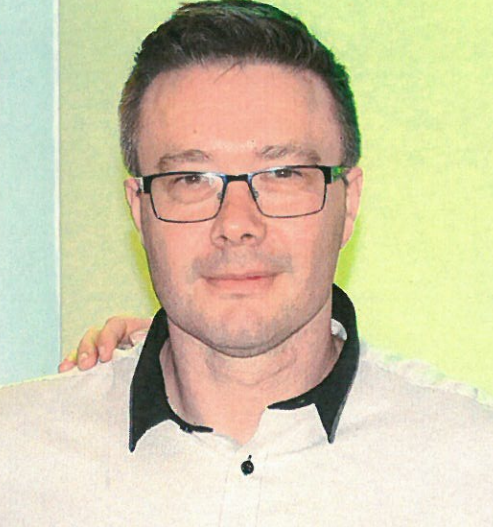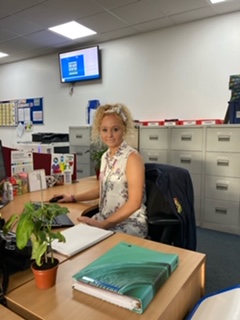 Samantha Wong is our Fleet Desk Administrator and joined YAS as an Administrator in the Fleet Department two years ago. 
"I wanted to do further learning and was recommended the business administration apprenticeship.  I found the business administration qualification very complementary to my job role and fitted in perfectly.
"It made me explore aspects of my role I wouldn't have necessarily come across in my day to day activities and this was due to how the course was structured with the breaking down of modules. It was easy to follow and made me look deeper into how our trust functioned as well as my own department.
"The tutors were very accessible and were more than happy to help me throughout my course. Not only have I learnt a lot from this course but I have taken a lot away with me. The course included me having to devise and manage a project. For my end project I compiled a training package for new starters within our department and they have now adopted this on numerous of occasions for our new starters.
"Overall, I found this apprenticeship a good experience and would recommended the course to anyone who works in an administrative role."