Usha Kaushal, Lead Pharmacist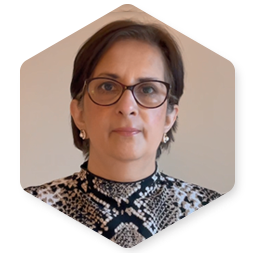 Usha joined our NHS 111 service in 2013. She has been a pharmacist for 33 years and has previously worked in acute hospitals, as a superintendent pharmacist in the community, and has taught academically and supported national programmes of work.
Pharmacists in NHS 111 provide expert knowledge to clinical advisors and to patients. They can support patients to help themselves with minor ailments and injuries, prescribe emergency contraception and provide health information
"I lead of team of 12 pharmacists in the NHS 111 service, working across both of our contact centres. We work with the senior clinical advisors to ensure that calls relating to medicines are managed safely. We can be asked to give advice and support around toxic ingestions, such as overdose or accidental poisoning, drug interactions and general medicine and pharmaceutical safety.
"I also lead on areas such as training, recruitment and governance. The training is to ensure our senior clinical advisors have an up-to-date knowledge base of medicines.
"I enjoy being part of a multi-disciplinary team – all of us working together to make sure the patient gets the right care, at the right time, first time."
Watch this film to find out more about Usha's work