John Porter-Lindsey, Ambulance Care Assistant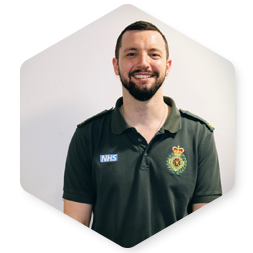 John has been a Patient Transport Service (PTS) Ambulance Care Assistant with us since 2007. His role involves transporting eligible patients from their home address or residence to hospital for appointments or treatment and then back again. He provides essential transport for patients who are not well enough or sufficiently mobile enough to take themselves or use public transport.
As a service we transport a lot of patients to and from their renal dialysis appointments and our ambulance care assistants can see the same patients three or four times a week. "I have formed a strong bond and often a friendship with many of them. They tell me about their day, their lives and their families and I tell them about mine – that's a really nice part of the job."
When asked what makes him most proud, John said: "I know I am working with patients who need my help and patients who rely on me to get them to their appointments so when I get them to their destination calm and relaxed, I feel really proud.
"With all my patients I do my best to get them there safely and make sure they have a pleasant journey and enjoy their time on my vehicle as much as possible."