Ambulance service's Caring touch in local communities
14 July 2020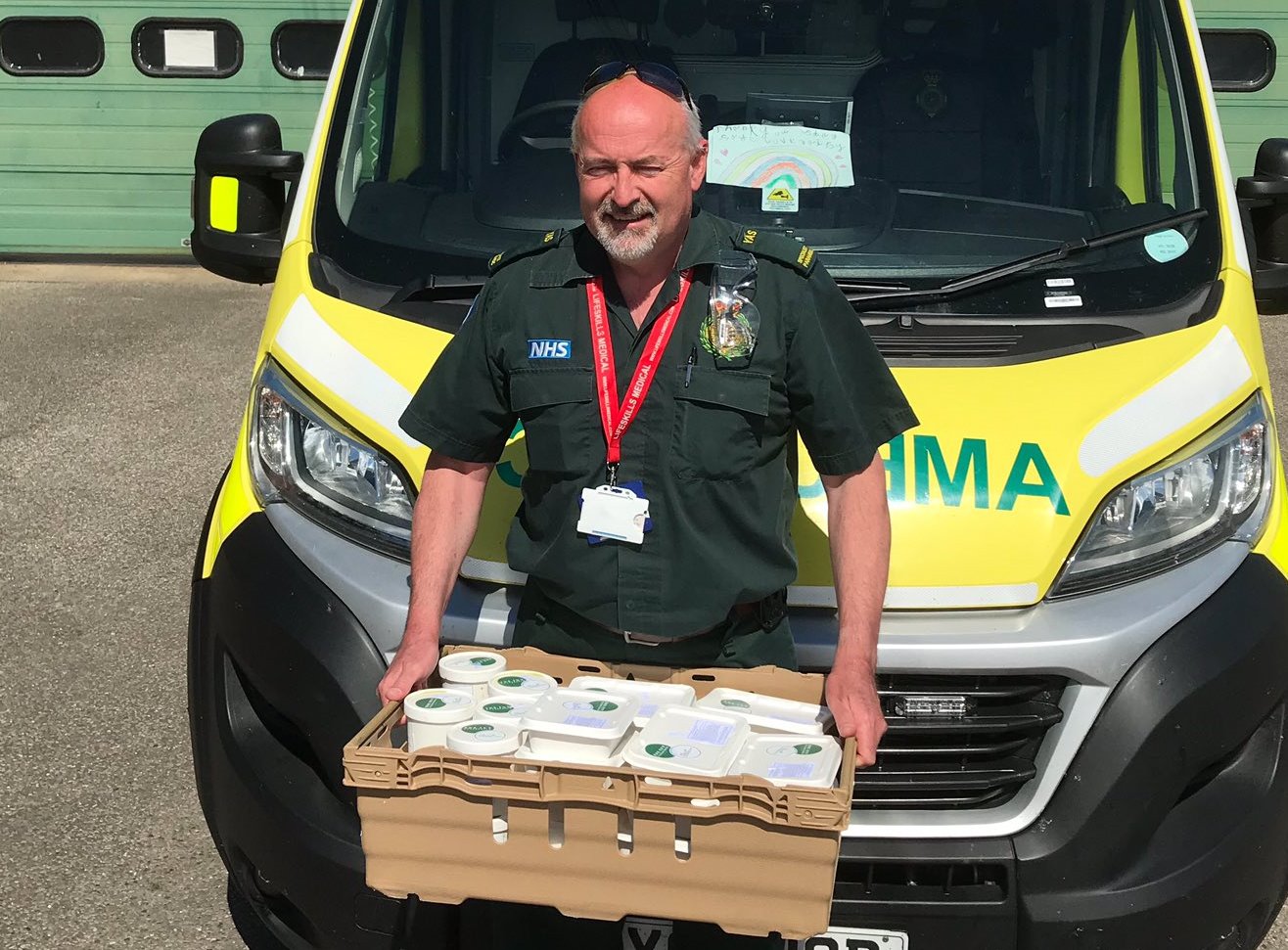 Yorkshire Ambulance Service (YAS) NHS Trust collaborated with The Caring Foundation to extend its regional outreach and support programme by donating thousands of meals to local community projects which support vulnerable and homeless people.
Some of the meals kindly provided to YAS staff throughout the Yorkshire and Humber region by The Caring Foundation since the coronavirus pandemic took hold were redirected to a number of projects and food banks including:

The Rainbow Centre, Scarborough
The Foyer, Doncaster
The Asylum Project, Doncaster
Kitchen for Everyone, York
Cathedral Archer Project, Sheffield
Hull and East Riding of Yorkshire (HEY) Smile Foundation
CATCH, Leeds
St Catherine's Emergency Food Bank, Wakefield.

Company volunteers from Richard Caring's hospitality brands in Yorkshire (The Ivy Victoria Quarter, The Ivy Harrogate, The Ivy St Helen's Square and Bill's Restaurant & Bar in Leeds) prepared 2,000 meals a week for ambulance service staff between April and June.  Many members of YAS staff suggested that these meals also be redirected to local communities where vulnerable people found the lockdown particularly challenging.
Mandy Wilcock, Associate Director of Corporate Affairs at Yorkshire Ambulance Service NHS Trust, said: "Our sincere thanks go to The Caring Foundation for their very generous donation of meals to our staff who have been working tirelessly to care for patients during the coronavirus pandemic.  It has been the wish of many of our staff to extend this kindness to local communities across the region and, working in partnership with The Caring Foundation, our Community Engagement Team was able to redistribute the meals to vulnerable families and individuals via food banks and community support projects."
Richard Caring said: "This has been a time for reflection, patience, understanding, co-operation, trust, belief and most important of all action!  Our hub of kitchens across the UK and our amazing staff and suppliers came together to make thousands of freshly prepared delicious meals for ambulance service colleagues and we were delighted with their suggestion to reach out to their local communities and provide food for the most vulnerable.
During these terrible times, we must all come together, help each other, support those desperately in need and I would say TOGETHER WE ARE STRONG and can make a real difference."
All teams worked safely and within government guidelines.
Produced by: Corporate Communications Department