Volunteers Go The Extra Mile During COVID-19 Pandemic
01 June 2020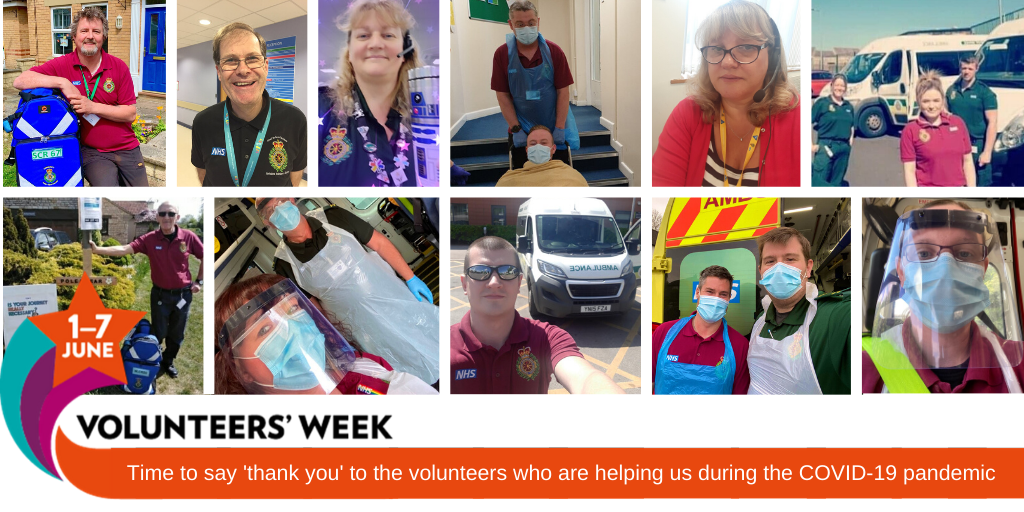 Hundreds of volunteers have been going the extra mile to support Yorkshire Ambulance Service NHS Trust (YAS) during the COVID-19 pandemic.
To mark Volunteers' Week (1-7 June 2020), we are turning the spotlight on our invaluable volunteers who have supported the Trust during a time when demand has reached unprecedented levels – we were at our busiest in March 2020 with demand increasing by around 40% for 999 calls and 124% for 111 calls.
Throughout the pandemic, our team of volunteer Community First Responders (CFRs) have been giving an average of 670 hours every day to support our response to 999 patients and over 100 Patient Transport Service (PTS) volunteers have carried out more than 11,000 non-emergency journeys, taking patients to essential healthcare appointments.
As the types of calls CFRs are able to attend has reduced due to coronavirus, YAS has provided additional training to enable 129 CFRs to carry out alternative roles within the organisation. An extra 100 volunteers have also received training in case they are needed.
Volunteer roles have included:
cleaning ambulance stations
transporting waste
taking NHS 111 calls and PTS bookings
working in our Emergency Operations Centre as call handlers and resource dispatchers
working as Ambulance Care Assistants within PTS
fitting passenger bulkheads in PTS vehicles to support social distancing and minimise the risk of infection.
Rod Barnes, Chief Executive for YAS, said: "We have been dealing with the coronavirus pandemic for almost four months now and I continue to see and hear about the great work that our staff and volunteers are doing to support our patients, and each other, in these extraordinary times. 
"The response from our volunteers has been astonishing and I want to offer my heartfelt appreciation and gratitude on behalf of YAS for all they are doing to support the service and communities across Yorkshire; their willingness to help us in this national emergency has been really heart-warming. Not only have many of them continued to carry out their usual roles as CFRs and PTS volunteers, they have also stepped forward to support us in other areas of the organisation.
"This has meant we have needed to organise training courses at short notice to ensure they have the necessary skills, but everyone has shown a professional, resilient and flexible approach to adapt to the necessary operational and clinical changes.
"Many of our volunteers fall into one or more of the risk categories and we have had to stand them down for their own protection, although I know they would love to be helping us at this time. We miss their contribution to the service and we look forward to welcoming them back as soon as it is safe to do so.
"Whilst there is now cautious optimism that the UK has passed the peak of the outbreak, we still face many challenges upon our service delivery and the continued commitment of our volunteers and the work they do is vital as we move forward."
Here is a spotlight on some of our volunteers: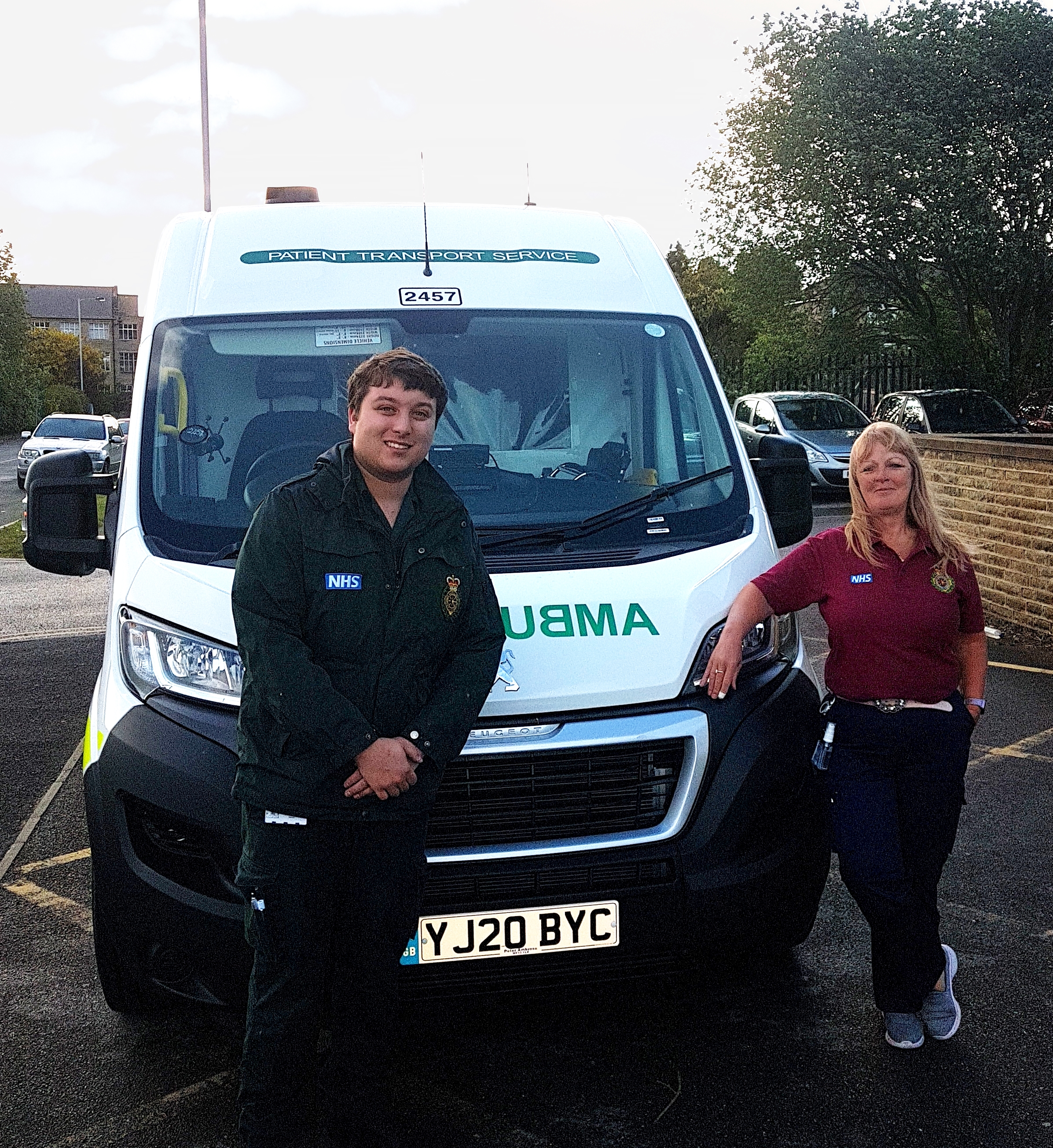 Valerie Andrew became a CFR in Dalton/Huddersfield, West Yorkshire, in January. During the COVID-19 pandemic she has been helping to clean our ambulance stations.
She said "In my role, I travel around four ambulance stations to help minimise the risk of infection by decontaminating the surfaces that staff touch all the time – which is pretty much everywhere," she said. "I have also attended a manual handling course so hopefully I will be able to help with Patient Transport Service at some stage which I think would be very rewarding."
James Munden is a PTS Volunteer based at Leeds Ambulance Station.
He said:  "I'm thrilled to be useful to Yorkshire Ambulance Service at this difficult time and delighted to be able to continue helping the public throughout the coronavirus emergency. I think our patients are extremely grateful to us for the role that we play at a time that must be very stressful for them too – my patients are certainly as friendly as ever and are happy to wear face masks and use hand sanitiser for everyone's safety. I enjoy volunteering and feel safe in doing so for as long as I'm needed; hopefully long after COVID-19 is no longer around."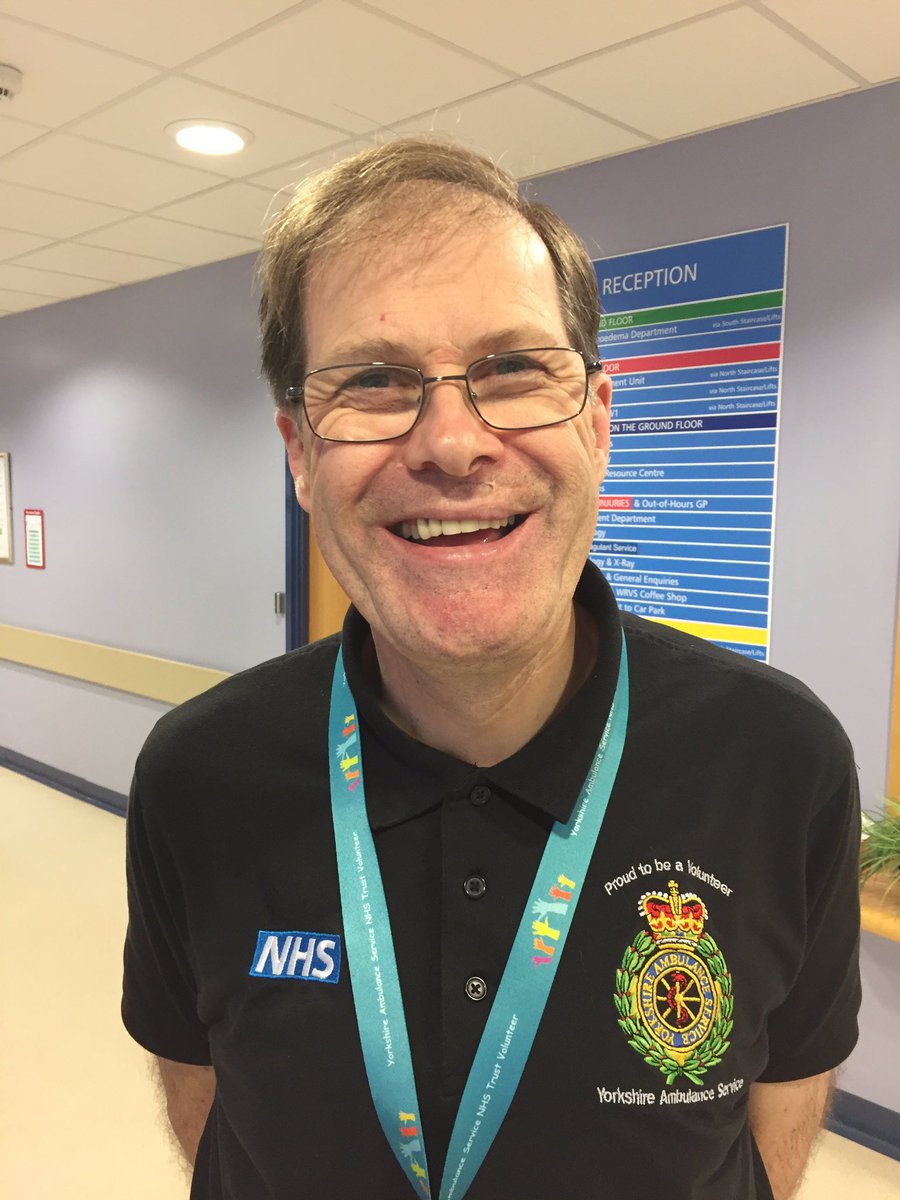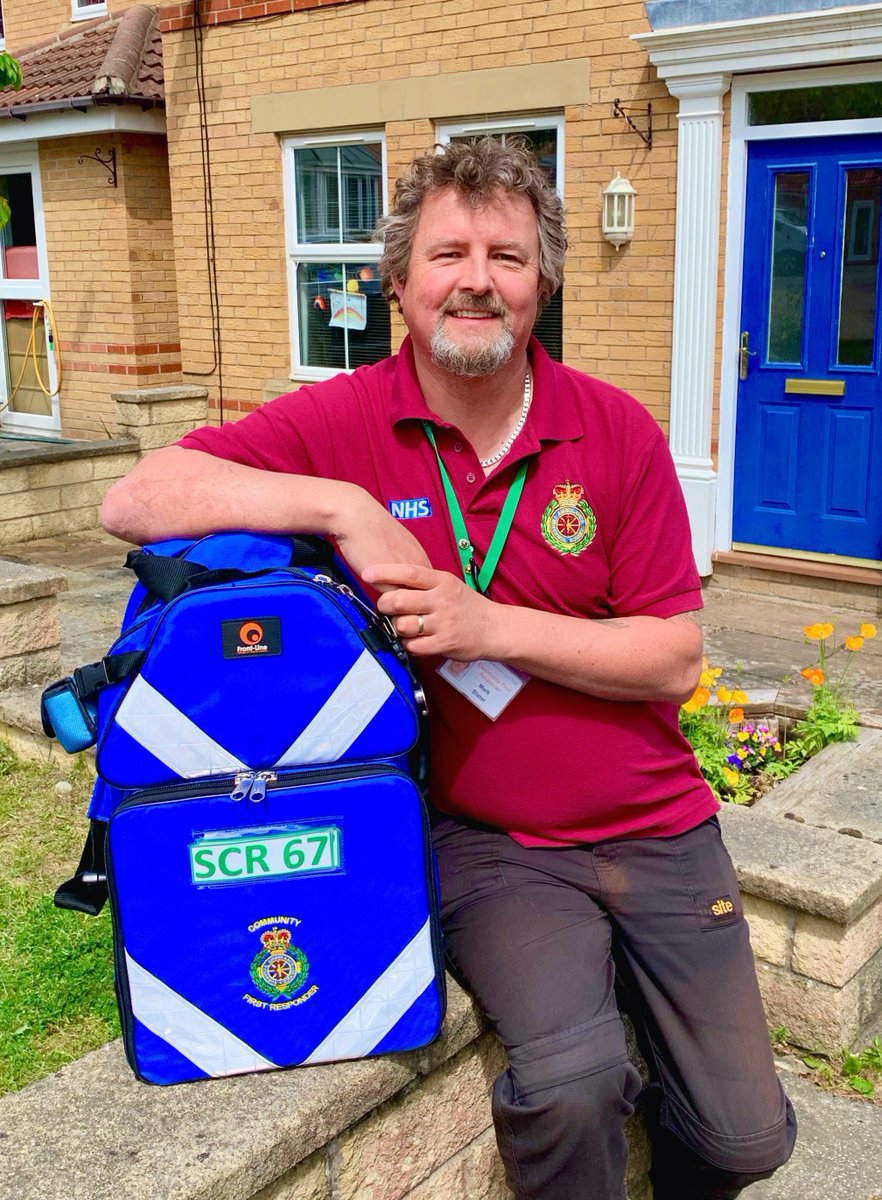 Mark Slater is a long-serving CFR in Penistone, South Yorkshire.
He said: "Since the COVID-19 pandemic, I am lucky to be able to work from home. This has given me more time to book on and respond to 999 calls in my local area. Since the end of March I have been booking on between 6-8 hours every day. I firmly believe during periods of national emergency everyone needs to pull together for the greater good, with booking on just for an extra few hours a week, you feel like you are doing your bit, even if in the grand scheme of things you are only playing very, very small part."
Ben Hofland-Ward is part of the Leeds Medical Student Community First Responder Scheme and has had additional training to help in NHS 111.
He said: "It feels fantastic to be able to help during this crisis. The role has taught me a new skill set and knowing that I am helping in a small way to cope with the increased demand on the service is very rewarding. The team in NHS 111 are lovely to work with; it is a very supportive working environment."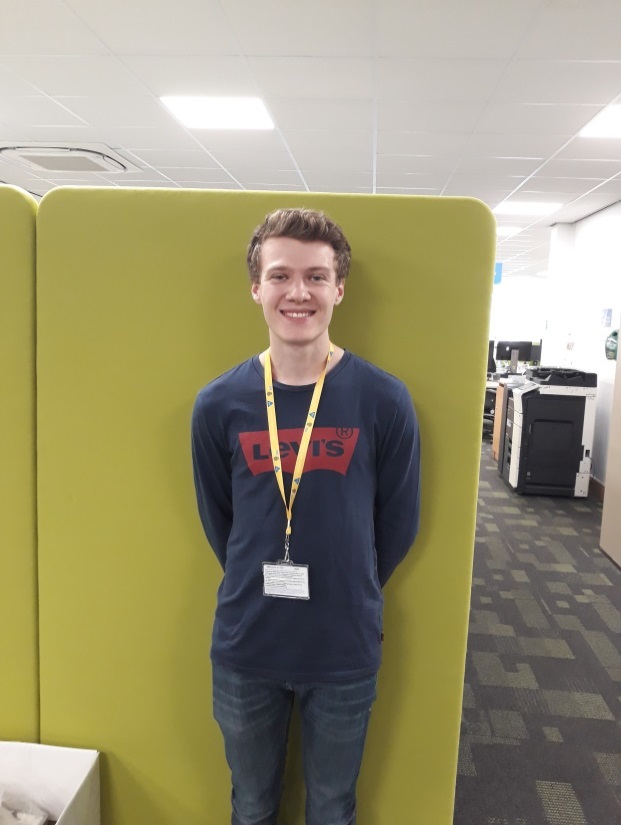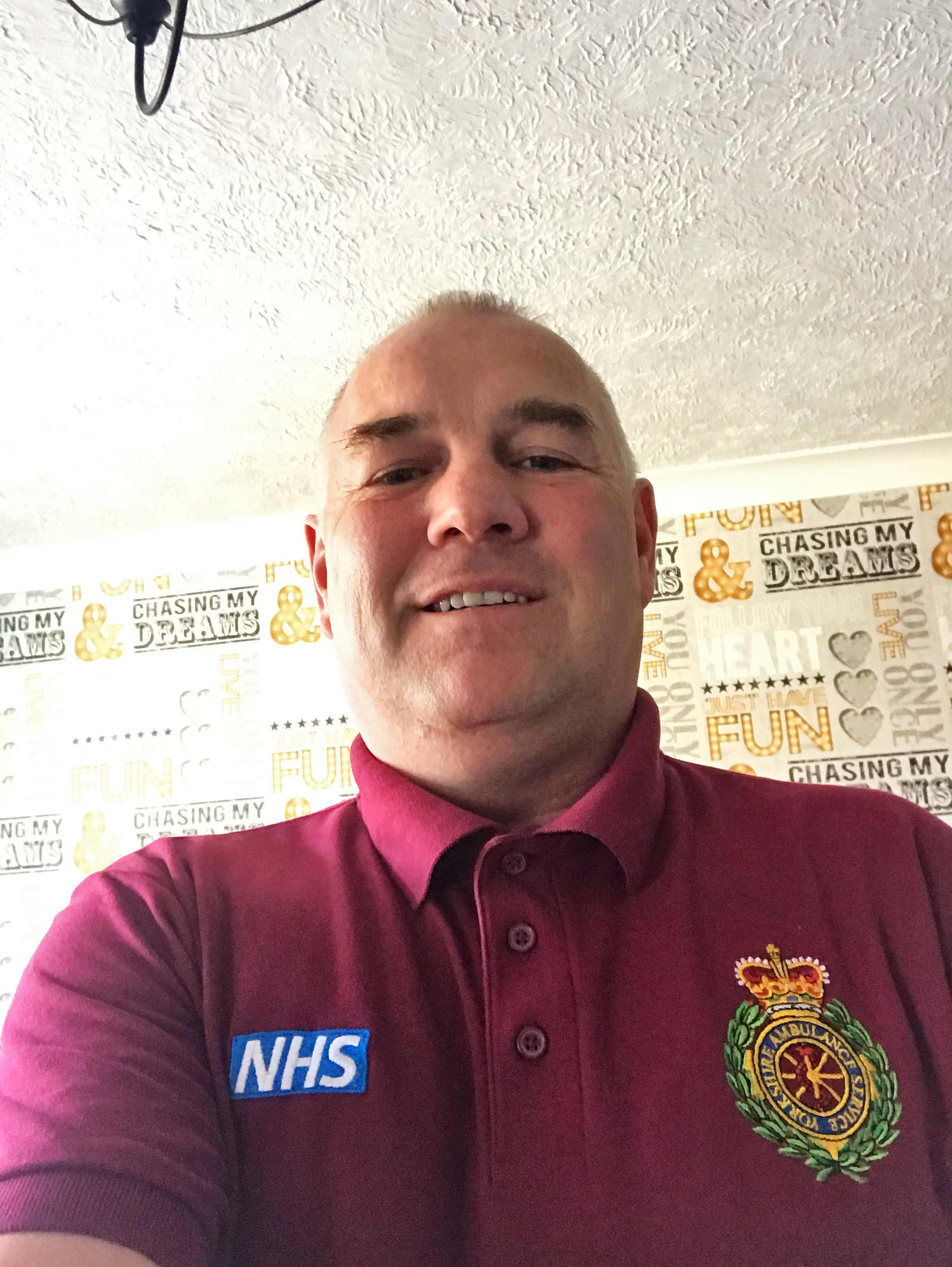 Andrew Millwood is a PTS Volunteer and a Community First Responder in Kingswood, Hull.
He said: "I support the PTS Volunteer Car Service Monday to Friday and I help as a Community First Responder most weekends. Working during the COVID-19 pandemic hasn't worried me at all; I've just got on with the jobs I've been given. I'm a workaholic and hate having nothing to do so this has been perfect for me because I like helping people."
Rosamund Baker has been a PTS Volunteer for 24 years and is based in Market Weighton, East Yorkshire.
She said: "It is a privilege to be able to volunteer during the current time; to know that I'm helping out by ensuring patients get to their appointments in a safe and comfortable way. I did feel anxious having transported a patient who later tested positive for coronavirus. However, I was reassured knowing that I had used the Personal Protective Equipment (PPE) provided appropriately. I like that I can be that listening ear if a patient is worried or concerned. I love my role as a PTS Volunteer."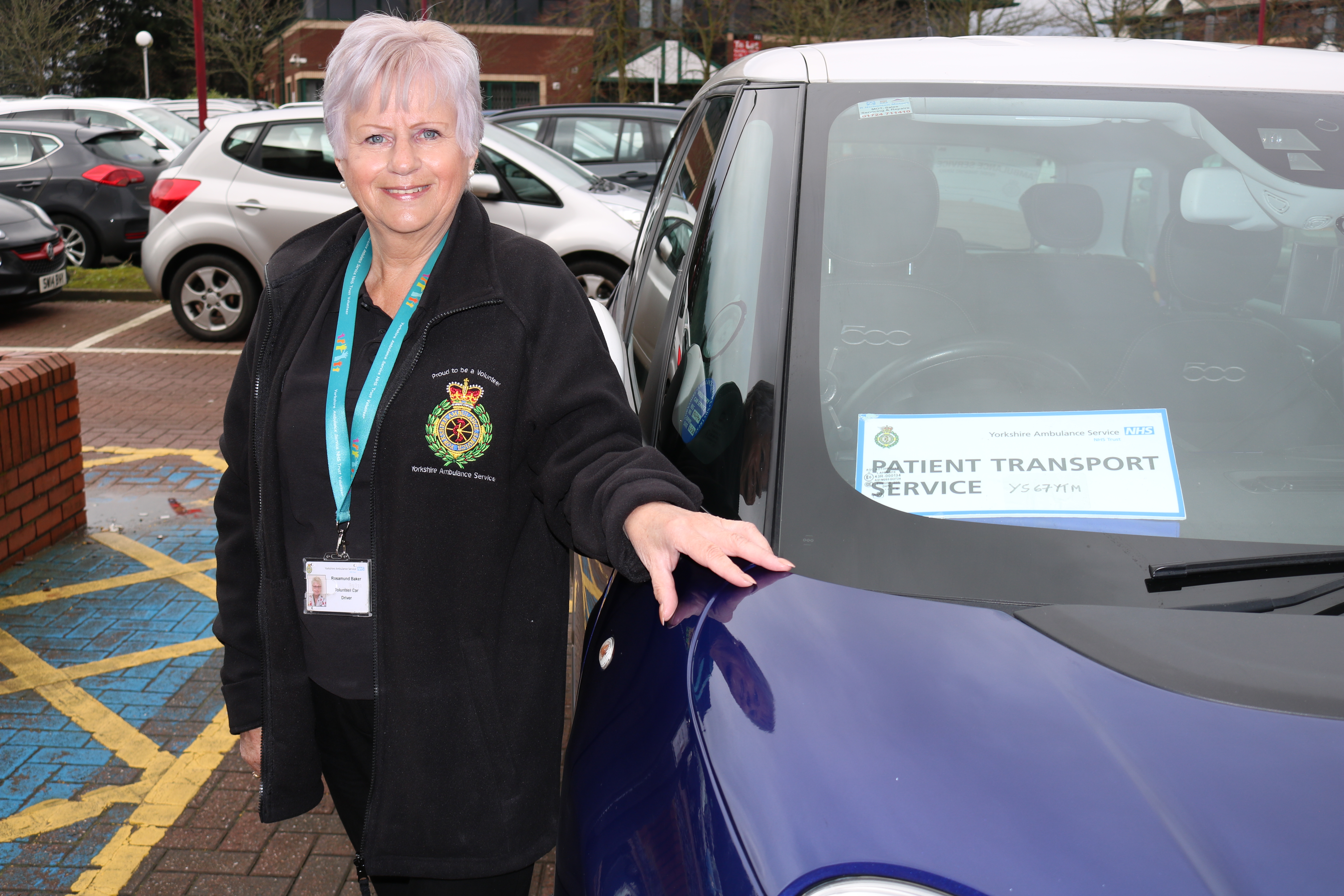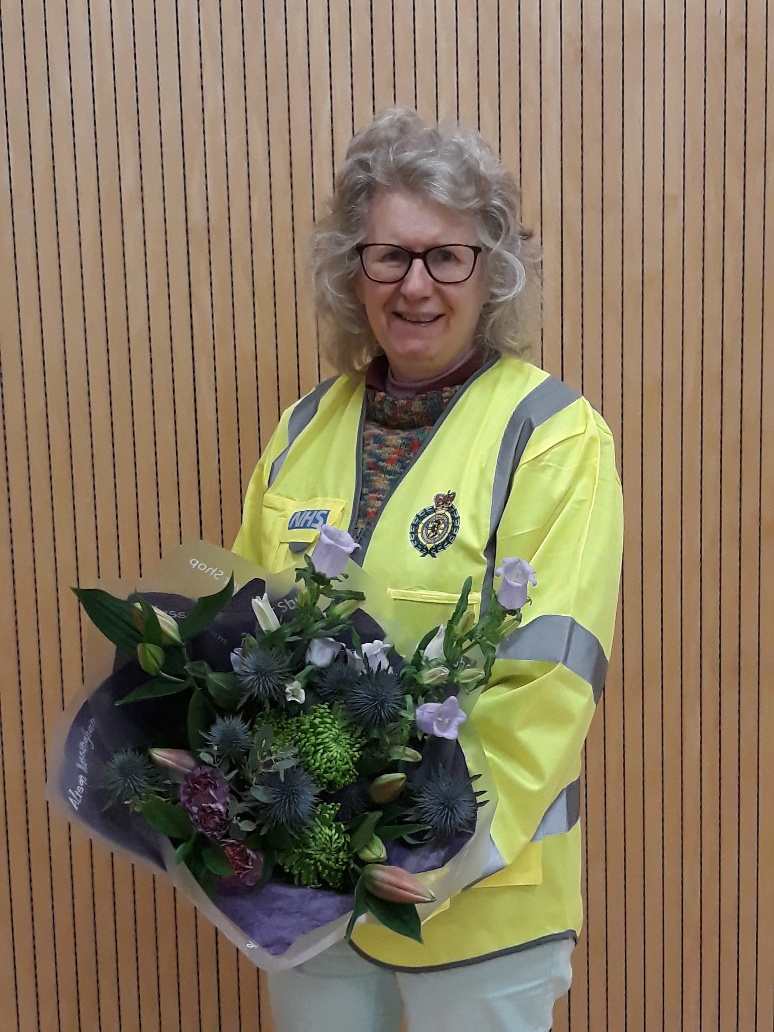 Janet Long, who has been a CFR in Coxwold, York, for over 10 years, has been working as a Service Advisor in NHS 111 during the COVID-19 pandemic.
She said: "Being a CFR means you are able to give something back to the community you live in, and even in a one person scheme there is lots of support from YAS. Since COVID-19 we have been called out less as we don't go to jobs where someone has possible symptoms of coronavirus, so I have been glad to be able to join YAS as a 111 Service Advisor at their headquarters in  Wakefield. The work done by YAS is tremendous, everyone has risen to the challenge, and they have been grateful for the public's support by locking down for the NHS."
Produced by: Corporate Communications Department