Celebrities join forces to support life-saving campaign
02 October 2020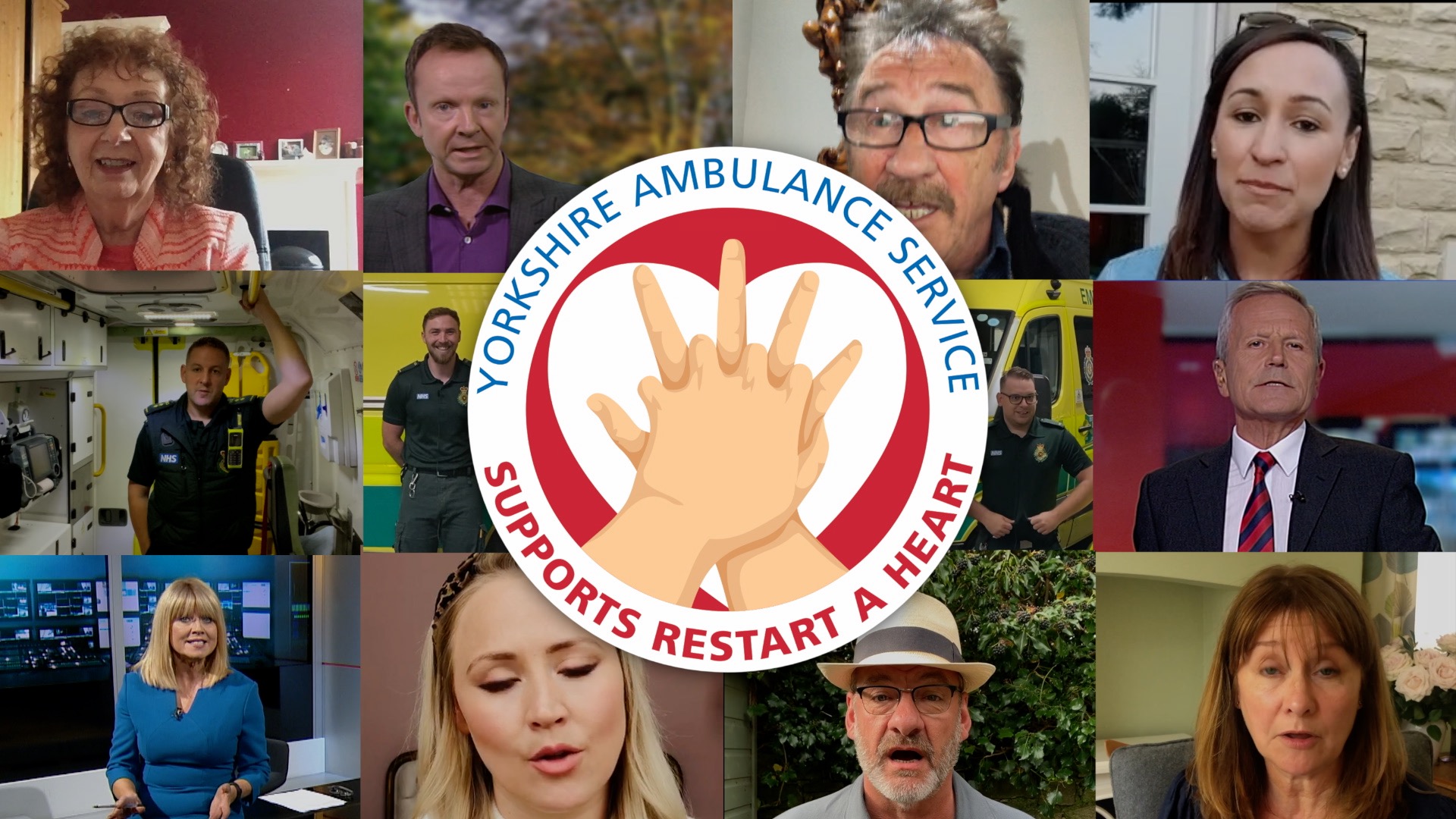 Yorkshire celebrities have joined forces to encourage people to learn cardiopulmonary resuscitation (CPR) in the build-up to Restart a Heart Day 2020.
Yorkshire Ambulance Service has recruited the support of Olympic athlete Jessica Ennis-Hill, ITV Calendar's Christine Talbot and Jon Mitchell, BBC Look North's Peter Levy and Paul Hudson, Emmerdale's Nick Miles, Amy Walsh and Sue Cookson, performer Billy Pearce and comedian Paul Chuckle to help improve cardiac arrest survival rates.
They feature in a video along with Yorkshire Ambulance Service staff which provides simple instructions about how to perform hands-only CPR and how life-savers can reduce any potential risks during the COVID-19 pandemic. It can be viewed at https://www.youtube.com/watch?v=4o9Vf0GpmJo .
Jon Thordarson, Community Resuscitation Manager for Yorkshire Ambulance Service, said: "We are concerned that COVID-19 has increased people's fear of intervening when someone has a cardiac arrest but the risks can be reduced by performing hands-only CPR and not giving rescue breaths. A cloth or towel can also be gently placed over the patient's mouth and nose; this will not obstruct or block their airway and will not affect their chances of survival.
"Cardiac arrests have not stopped happening during the current pandemic; in fact early data shows that cases have been increasing, particularly in the home. This proves that learning CPR is more important than ever, especially when you consider that you could be saving the life of a loved one."
Over the last six years on Restart a Heart Day, Yorkshire Ambulance Service has provided free CPR training to more than 151,000 youngsters at 82% of the secondary schools across Yorkshire. Due to COVID-19, the usual face-to-face sessions have been cancelled and all training will be conducted online on Friday 16 October this year.
Currently in the UK, less than one in ten (8.6%) people survive a cardiac arrest. If we achieved the same survival rates of countries like Norway (25%), where CPR is taught in schools, an additional 100 lives could be saved each week - the equivalent of approximately 5,000 every year.
Supported by the Yorkshire Ambulance Service Charity, the event is delivered and promoted in partnership with the Resuscitation Council (UK), British Heart Foundation (BHF), St John Ambulance and the British Red Cross.
Produced by: Corporate Communications Department