Our response to patients who have fallen
20 November 2020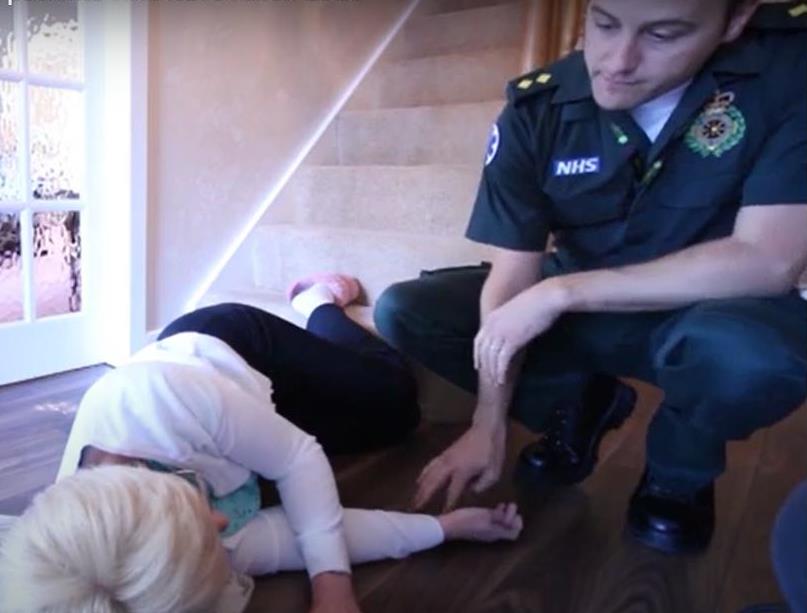 A video has been produced to showcase how Yorkshire Ambulance Service is developing ways in which we respond to our patients who have fallen, are uninjured and can't get up from the floor.
More than 10% of the 999 calls we receive are for patients who have fallen and many of these are older people. We recognise the importance of providing a prompt and appropriate response to those who are not hurt but need help to get up.
We have now partnered with community teams in 11 areas across Yorkshire, including telecare alarm responders, fire and rescue staff and community first responders (CFRS), and they are all helping us to by responding to our patients who have fallen.
The video will be used to highlight these partnerships with the aim of recruiting additional community teams to build our resilience in this area, particularly during periods of high demand.
The video features interviews with Matt Spencer, Clinical Manager – Pathways, Laura Williams, Community Defibrillation Trainer, Hull CFRs Erin McCabe and Hayden Hickey, who are also second year medical students, and Julie Robertson and Eileen Hallam, from Sheffield City Council's City Wide Care Alarms.
 Cathryn James, Clinical Manager - Pathways, said: "We all know that not being able to get up from the floor is distressing and can cause harm, especially for older and frail patients. We are grateful to all the partners and volunteers we now work with for their willingness and enthusiasm to ensure that our patients receive a timely and appropriate response."
Produced by: Corporate Communications Department