Yorkshire Ambulance Service receives its 10 millionth call into NHS 111
23 January 2020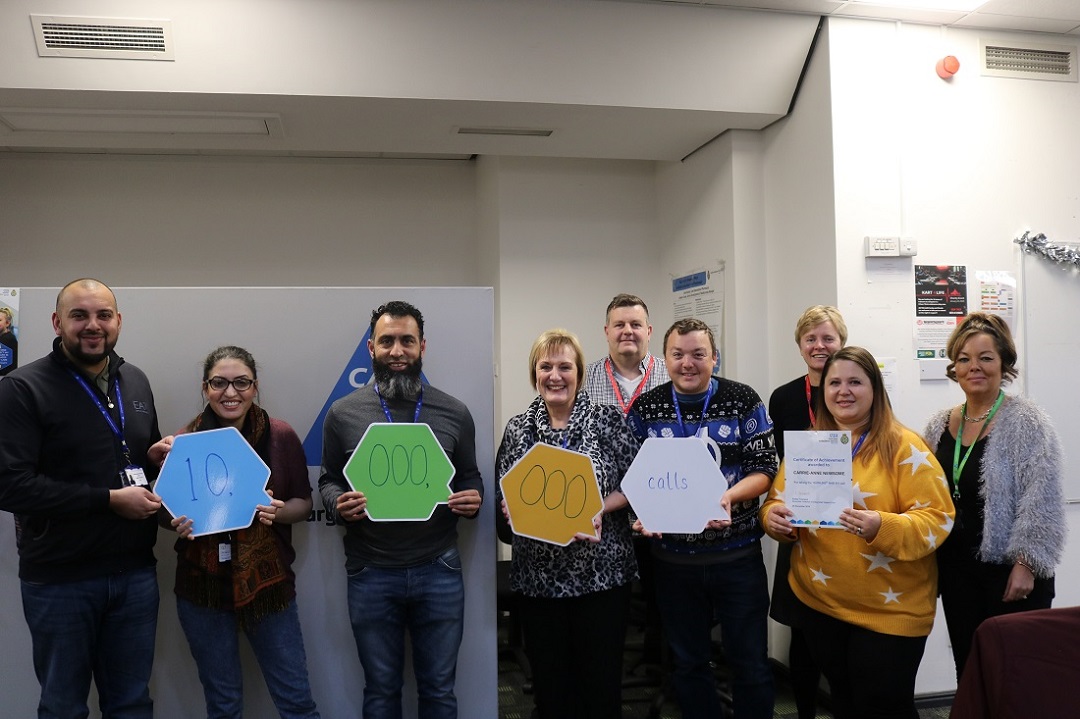 Yorkshire Ambulance Service NHS Trust has clocked up its 10 millionth call to the NHS 111 service it provides across Yorkshire and the Humber.
The Friday before Christmas marked the day that the milestone call was received since the NHS 111 service was launched in March 2013.
Based at two call centres in Wakefield and Wath upon Dearne, the NHS 111 service is operated by experienced health advisors and clinicians who handle calls 24 hours a day, seven days a week. They provide advice to patients who call when they have an urgent healthcare need which is not an emergency and are able to signpost them to the most appropriate care.
Karen Owens, Director of Urgent Care and Integration at Yorkshire Ambulance Service NHS Trust, said: "Our service remains one of the largest in the country and we are proud of the care our staff are able to provide to thousands of patients every day. NHS 111 is a compassionate service that is accessible to all and the fact that we have now received 10 million calls shows that the public relies on the NHS 111 service when they need trusted advice for a medical problem and are unsure what to do."
On a typical weekday, the service currently responds to an average of 3,300 calls, around 6,300 on a Saturday and just over 5,700 on a Sunday.
Remember that the NHS 111 service can offer you advice if:
your case isn't life-threatening and is less urgent than a 999 call
you don't have a GP to call or a GP isn't available
you aren't sure which service you need
you need health information and the confidence to know what to do next.
For less urgent health needs, contact your GP or visit your local pharmacy in the usual way. You can also find support and information on symptoms, conditions, medicines and treatments on the NHS website at www.nhs.uk
For immediate and life-threatening emergencies, always dial 999.
Produced by: Corporate Communications Department