Queen's Ambulance Medal for Distinguished Service awarded to Yorkshire Ambulance Service Manager
31 December 2020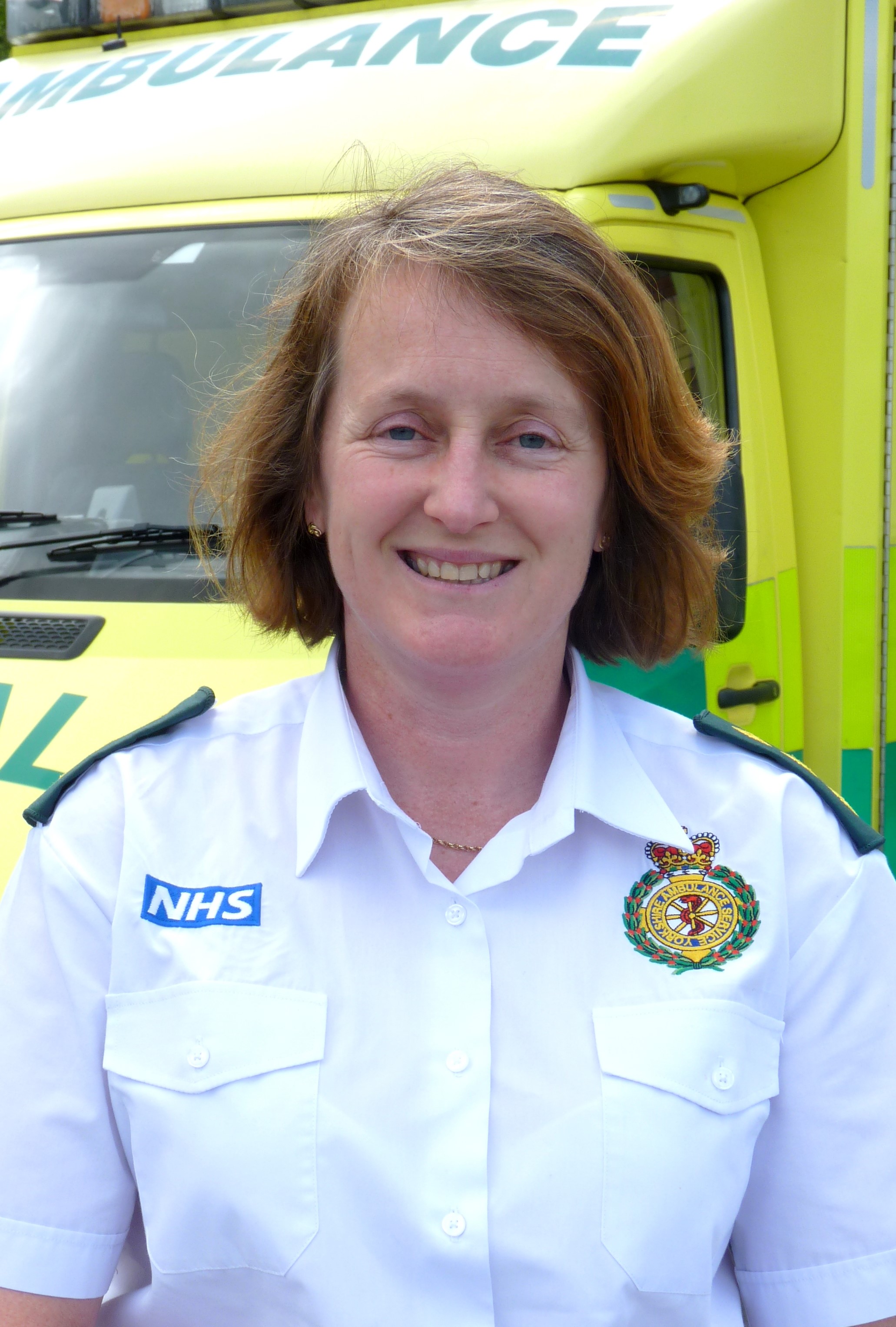 Cathryn James, Paramedic and Clinical Pathways Manager at Yorkshire Ambulance Service NHS Trust, has been awarded the Queen's Ambulance Medal for Distinguished Service (QAM) in the Queen's New Year's Honours List.

Cathryn is a long-serving and highly respected member of staff, not just within Yorkshire Ambulance Service, but also for the clinical policy work she has been involved in on a national basis.
Cathryn started working for the ambulance service in 1981, originally as an ambulance cadet and becoming a qualified paramedic in 1987. She is a highly experienced advanced paramedic who continues to work clinically on the frontline and as a clinical manager, leading on alternative patient pathways.
In addition to her work in Yorkshire, since 2014 she has been seconded part-time from Yorkshire Ambulance Service to the Association of Ambulance Chief Executives (AACE) to provide clinical support to the National Ambulance Medical Directors' Group. She has been pivotal in progressing national clinical policy issues directly related to improving the standards of care for patients across the UK and also coordinates the ongoing development of the UK Ambulance Services' Clinical Practice Guidelines (JRCALC).
She has played an integral role in making improvements for older people who experience a fall, working with partners to ensure that patients receive a prompt and appropriate response, establishing robust referral pathways towards preventing further falls and recently leading on the AACE national falls response governance framework.

She is also registered for the British pool of clinical volunteers who can be called upon to provide assistance at natural disasters and humanitarian emergencies overseas. She has accompanied school trips as a volunteer to support overseas charitable work and is committed to helping young people to develop their own skills.
Rod Barnes, Chief Executive of Yorkshire Ambulance Service NHS Trust, said: "This is a great honour which recognises Cathryn's valued contribution and nearly 40 years of dedicated service to the people of Yorkshire. It also makes her part of a select group of ambulance service staff who have been recognised for exceptional devotion to duty, outstanding ability, merit and conduct in their roles.

"It would be difficult to find someone as unassuming as Cathryn who has been so instrumental in developing services to ensure patients receive the care they really need.
"Cathryn is a consummate professional and her dedication to improving patient care is truly outstanding. She is held in the highest esteem by her clinical colleagues both within and external to the ambulance sector. Her work with AACE and other national groups has undoubtedly improved the standards of care delivered to patients by the ambulance sector nationally.

"On behalf of Yorkshire Ambulance Service I would like to thank her for all she has done and continues to do for the benefit of patients. She should be very proud of this brilliant achievement."
Cathryn James said: "I am so proud and very humbled to be awarded the Queen's Ambulance Medal. I would not have received this if it wasn't for the support of all my amazing colleagues and my family and friends and I can't thank them enough.

"My late father took me to the local ambulance station in 1981 for an application form and I have never looked back thanks to him. I feel privileged to do a job that I love, caring for others and playing a part in supporting improvements to patient care."

Cathryn will be presented with her medal at Buckingham Palace in due course.
Other recipients of the Queen's Ambulance Medal in the New Year's Honours List are:
Lee Brooks, Director of Operations, Frontline Emergency Ambulance Response, Non-Emergency Patient Transport Service and Clinical Contact Centre Services, Welsh Ambulance Service NHS Trust
Martin Flaherty OBE, Managing Director, Association of Ambulance Chief Executives
Clare Langshaw, Ambulance Operations Manager, Resilience and Specialist Operations, Welsh Ambulance Service NHS Trust
Keith Prior, National Director, National Ambulance Resilience Unit (NARU), West Midlands Ambulance Service University NHS Foundation Trust
Margaret Barclay, Resource Manager, Northern Ireland Ambulance Service.
Produced by: Corporate Communications Department