Sports fans urged to go for life-saving 'try' at Women's Rugby League World Cup
11 November 2022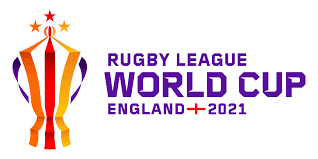 Ambulance staff and volunteers will be teaching life-saving skills to fans visiting York for the Women's Rugby League World Cup on Monday 14 November 2022.
Yorkshire Ambulance Service representatives will be on hand to teach cardio-pulmonary resuscitation (CPR) before the two semi-final games at the LNER Community Stadium.
They will be joined by Halifax-based singer Lizzie Jones whose husband, Welsh International Rugby League player, Danny Jones, died aged 29 after suffering a cardiac arrest during a match in May 2015.
Lizzie is an Ambassador for Yorkshire Ambulance Service's Restart a Heart campaign which has provided CPR training to more than 200,000 young people at secondary schools throughout Yorkshire on the nine Restart a Heart Days since 2014.
Jason Carlyon, Community Engagement Manger for Yorkshire Ambulance Service, said: "We are delighted to be able to attend such a prestigious event like the Rugby League World Cup and come together with Lizzie to provide fans with life-saving skills.
"In the UK, less than 10% of people who suffer a cardiac arrest outside hospital survive, partly because they don't receive early CPR and defibrillation, but together we can change that statistic.
"Anyone can learn CPR and anyone can use it to save a life – we're looking forward to providing many people with these skills on Monday."
The team will be teaching CPR outside the East Stand from 15.30 before the semi-final between Australia Women and Papua New Guinea Women which starts at 17.00 and before England Women take on New Zealand Women at 19.30.
Produced by: Corporate Communications Department