Yorkshire Ambulance Service staff excited to be taking part in this weekend's Pride parade in York
17 June 2022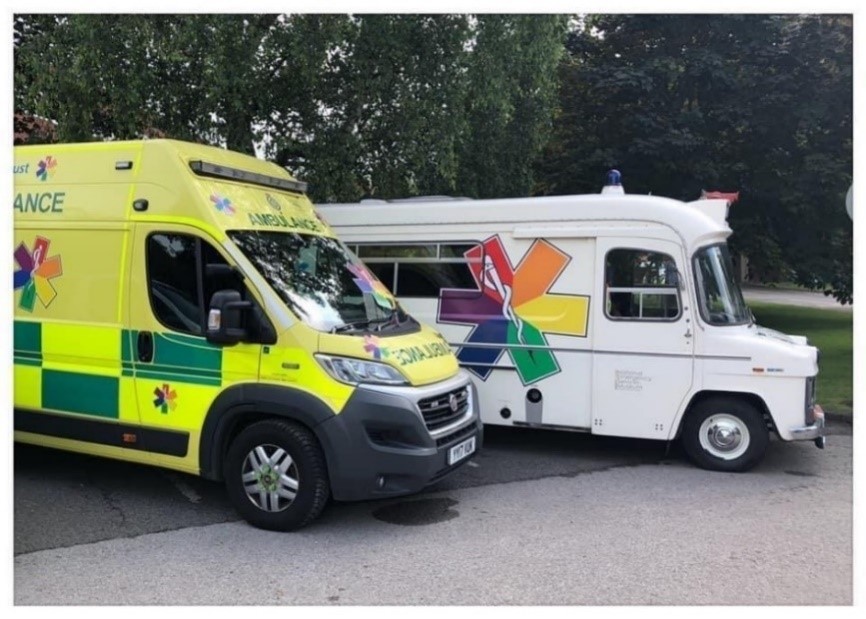 Staff from Yorkshire Ambulance Service NHS Trust (YAS) will be attending this Saturday's York Pride 2022 event after two years away due to the pandemic.
Staff from across the service will join other blue light partners, local organisations and the public to take part in the city-wide parade, which stretches from York Minster to Knavesmire, where the York Pride festival will take place.
Amongst the YAS representatives will be Chair of the Pride@YAS Staff Network and Emergency Care Assistant Ryan Lee. Ryan said:
"We are excited to have been invited to lead the York Pride parade in 2022 and proudly fly both the Pride rainbow and NHS flags. As a Trust, we have worked hard to support our diverse workforce of staff and volunteers during the coronavirus pandemic. It seems only right to celebrate the work of our colleagues alongside other emergency service partners and the communities of North Yorkshire.
"Due to the pandemic, the last Pride event we were able to attend was York Pride in 2019. The Pride@YAS Staff Network is delighted, once again, to be involved in community events with families, friends and colleagues."
Joanne Lancaster, Diversity and Inclusion Advisor at Yorkshire Ambulance Service NHS Trust (YAS), added:
"We're proud to be able to show our support at York Pride 2022 and join in this celebration of equality and diversity for all the community. Our Pride@YAS Staff Network continues to thrive and grow with passionate and committed members and allies. York Pride is always a fantastic opportunity to unite, support and celebrate our fantastic colleagues, in an exciting and enjoyable day for all."
Look out for our team and ambulances at York Pride. Be sure to give us a wave, come and have a chat or tag us in your photos on social media. You can keep updated on social media by following @PrideAtYAS on Twitter and Instagram.
ENDS
Notes to Editor
Yorkshire Ambulance Service NHS Trust covers almost 6,000 square miles of varied terrain from isolated moors and dales to urban areas, coastline and inner cities and provides 24- hour emergency and healthcare services to a population of more than five million people. The organisation receives around 2,830 emergency and routine calls per day and employs over 6,800 staff.
The Patient Transport Service made over 555,000 journeys in 2020-21 transporting eligible patients to and from hospital and treatment centre appointments. The Trust's NHS 111 service helped over 1.7 million patients across Yorkshire and the Humber, Bassetlaw, North Lincolnshire and North East Lincolnshire during 2020-21. To find out more about YAS, please visit the website at www.yas.nhs.uk
Produced by: Corporate Communications Department