Ambulance service plea to stay safe this weekend
09 July 2021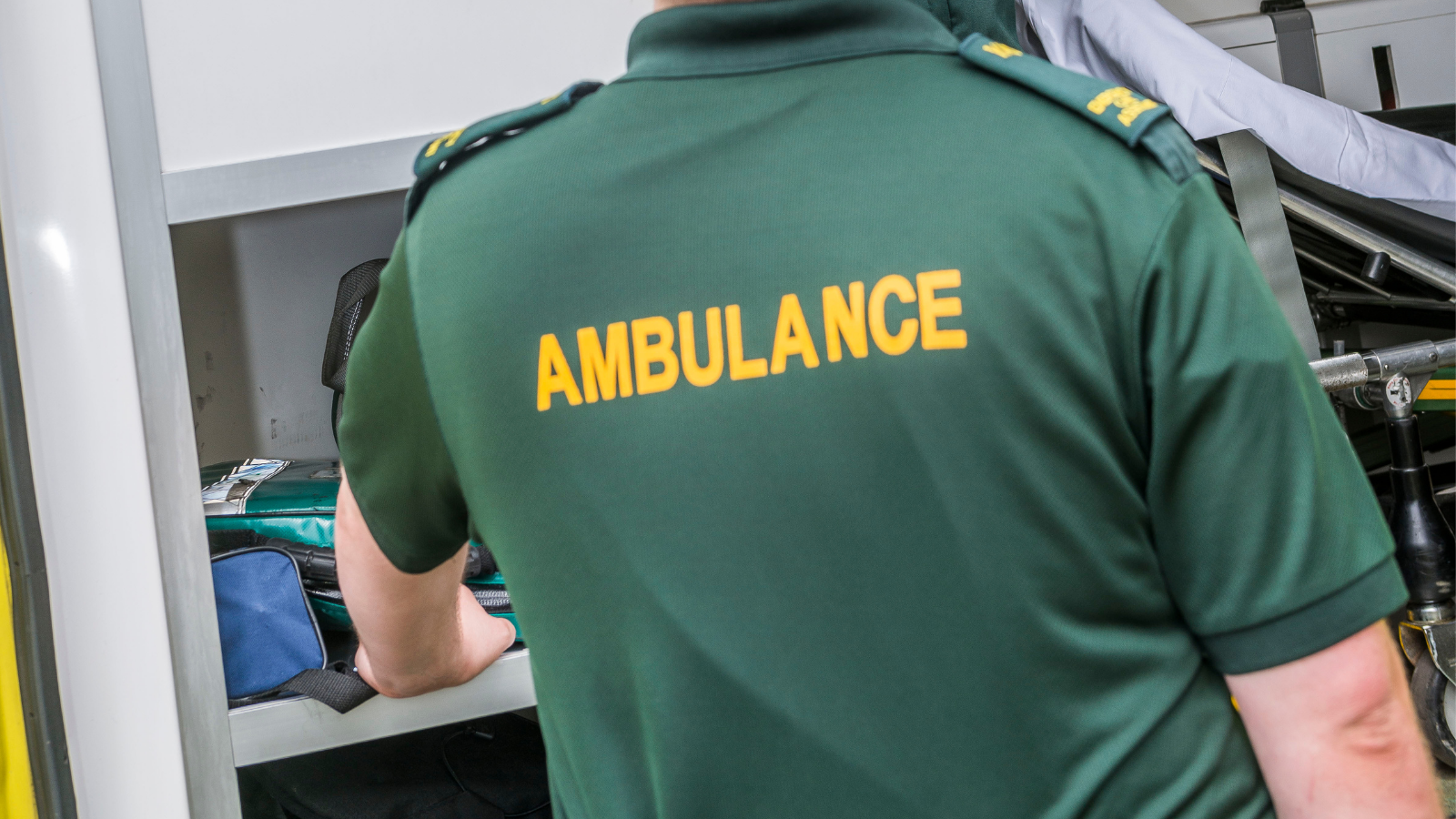 Ahead of the Euro 2021 final match between England and Italy this weekend, Yorkshire Ambulance Service NHS Trust is urging the public to enjoy the pre and post-match revelries safely.
 Alcohol is expected to play a big part in social gatherings at home or in pubs and bars. However, heavy drinking can increase the risk of accidents and also lead to a rise in assaults, including those against ambulance staff, and more incidents involving domestic violence.  In addition, there is the added complication of socialising with others when COVID-19 rates continue to rise across the region.
Stephen Segasby, Deputy Director of Operations at Yorkshire Ambulance Service, said: "We want everyone to enjoy the big match so please remember to drink responsibly, be aware of how much you're drinking and look after yourself and your friends. We would also like to remind everyone to continue to follow the current COVID-19 guidance to keep themselves and others protected against the virus.
"Please only call 999 for an ambulance if someone has a serious or life-threatening illness or injury and remember to treat our staff with respect. They are there to help people in their hour of need and it's totally unacceptable to verbally abuse or assault them."
Current high demand
Since April, Yorkshire Ambulance Service has experienced increased demand for its accident and emergency service and NHS 111, with the COVID-19 pandemic and the easing of lockdown measures having a particular impact on its services. 
The Trust is currently facing the same levels of patient demand that it would expect to see at the height of winter, alongside an increase in staff sickness and isolation due to rising rates of COVID-19 infection in the region. 
Nick Smith, Executive Director of Operations at Yorkshire Ambulance Service, said: "We have been experiencing periods of extremely high demand, particularly during the last few weekends and this has had a significant impact on our operations.
"These pressures are not unique to the ambulance service and the NHS across the region is experiencing considerable pressure on its services.
"We are managing these challenges using tried and tested plans we have in place to protect our core services for patients.  We have continued to respond to those in need as swiftly as possible, but acknowledge that some patients are having to wait longer than we would like them to. All emergency calls are categorised according to the nature of a patient's illness or injury and those in a life-threatening condition are always prioritised.
"Our dedicated and caring staff are doing a fantastic job and continue to work extremely hard to respond to patients as quickly and safely as possible.
"We continue to ask members of the public to only call for an ambulance when someone is in a serious or life-threatening emergency to help us focus our efforts on our most poorly patients.
"If someone is seriously ill or injured and their life is at risk, they should call 999 immediately. For anyone with less serious illnesses and injuries, they should consider self-care, their local pharmacy, their GP surgery, urgent care centre or make their own way to the emergency department.  Our NHS 111 service is also available online at 111.nhs.uk or by calling 111."
Produced by: Corporate Communications Department