Yorkshire Ambulance Service backs Duke of Cambridge announcement for a package of mental health support for emergency services
26 November 2021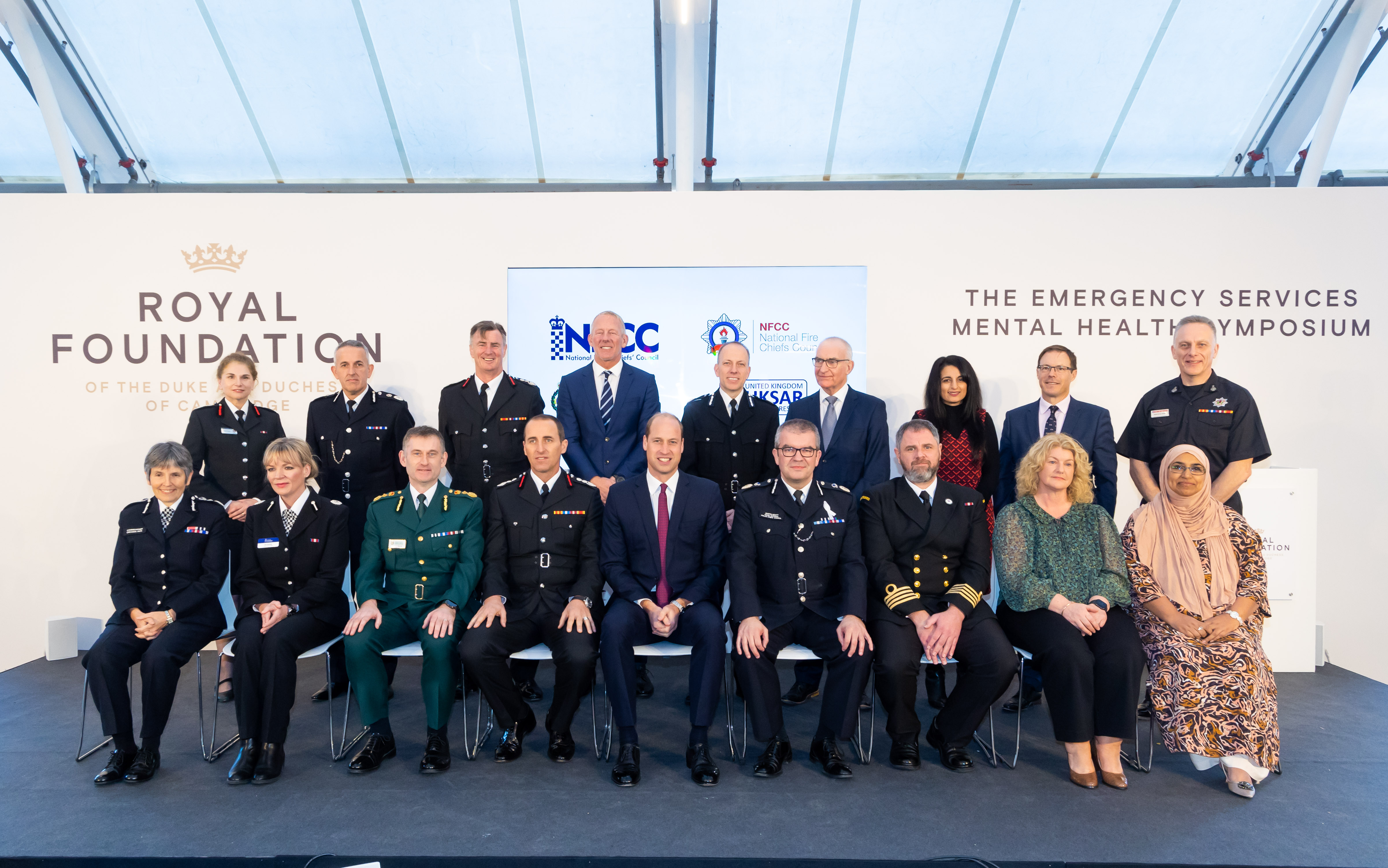 Yorkshire Ambulance Service is among the UK emergency services to have committed to a uniform approach to supporting the mental health of their emergency responder workforce.
The landmark commitment forms part of Blue Light Together, a package of mental health support for the emergency services announced yesterday (Thursday 25 November 2021) by The Duke of Cambridge at The Royal Foundation's Emergency Services Mental Health Symposium.
Yorkshire Ambulance Service was represented by Chief Executive Rod Barnes, Martin Ingham - Interim Head of Health and Wellbeing, Tasnim Ali - Business Manager, and Fiona Bell - Head of Research, who were among 200 leaders from across fire, ambulance, police, and search and rescue to attend the event, along with Health Secretary Sajid Javid, Metropolitan Police Commissioner Dame Cressida Dick and Mind Chief Executive Paul Farmer.
The Trust's Check-In mental health and suicide prevention campaign was highlighted as an example of best practice by Blue Light Together, details of which feature on its resource website.
Mr Barnes said: "This landmark agreement will result in consistent standards across all emergency services to ensure the mental health of all our staff and volunteers is properly protected.
"I'm acutely aware of how we are all affected by the current situation, both professionally and personally, and Blue Light Together further strengthens our commitment to the mental health agenda at Yorkshire Ambulance Service.
"I'm delighted that our Check-In mental health and suicide prevention campaign has been highlighted as an example of best practice by Blue Light Together, this is one of many initiatives we have implemented in recent months to ensure our staff receive the appropriate support and can access a variety of services relevant to their needs.
"We know that there's more for us to do and we need to ensure there is support for all of our people in leadership roles to promote an open culture around mental health and recognise when our staff need support."
The Mental Health at Work Commitment for The Emergency Services means that every emergency service organisation in the UK will:
prioritise mental health in the workplace by developing and delivering a systematic programme of activity
proactively ensure work design and organisational culture drive positive mental health outcomes
promote an open culture around mental health
increase organisational confidence and capability
provide mental health tools and support
increase transparency and accountability through internal and external reporting.
Supporting the Commitment, further measures announced under Blue Light Together include:
The 'Blue Light Together' resource website – Providing blue light workers, their friends, families and retirees with specialised mental health information and advice tailored to their needs and experiences. The website includes real-life stories and tips from colleagues working in the field, and guides for employers so that they can support their teams with their wellbeing.
Blue Light Together Network of Emergency Services Therapists – Working in partnership with the British Association for Counselling and Psychotherapy (BACP), The Royal Foundation is funding the creation of a directory of therapists who have experience of specialising in addressing the complex mental health needs of emergency responders and will be made available to all those in need of support. This will be accessible via the Blue Light Together website.
Further information about Blue Light Together is provided on The Royal Foundation website.
Produced by: Corporate Communications Department