Prestigious national award for ambulance nurses
11 May 2021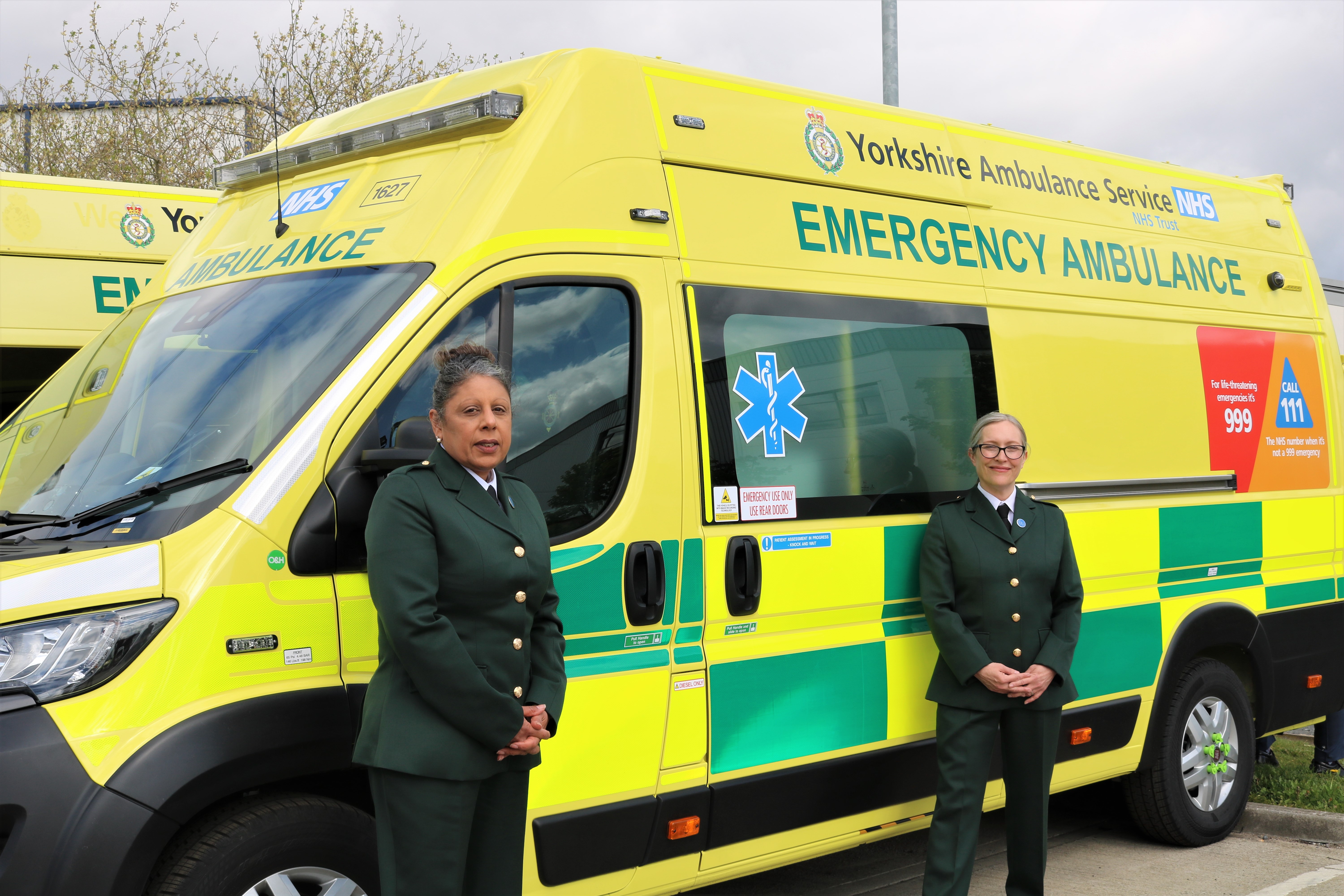 Two nurses at Yorkshire Ambulance Service have been honoured for their outstanding leadership by Ruth May, Chief Nursing Officer for England.
Clare Ashby, Deputy Director of Quality and Nursing, and Iffa Settle, Head of Safety and Infection Prevention and Control (IP&C) Lead, have received Chief Nursing Officer Silver Awards which recognise major contributions to patients and the profession by nurses and midwives.
They were presented with their accolades by Ruth May via video link on 28 April.
She said: "I am delighted to be able to present Clare and Iffa with Chief Nursing Officer awards and recognise their inspirational leadership at Yorkshire Ambulance Service. 
"They are both amazing and inspirational nurse leaders and I am really pleased that I have been able to personally thank them for their work."
Clare and Iffa were nominated by Steve Page, Executive Director of Quality, Governance and Performance Assurance for Yorkshire Ambulance Service.
He said: "Clare and Iffa are key leaders in quality and safety and the Trust's two qualified infection protection and control (IP&C) nurses.
"In 2018-19 they made the case and led work to champion a £500,000 development for replacement of FFP3 masks with respiratory protective hoods for frontline staff, then leading the training and introduction into practice. This has proven very prescient and fundamentally improved our ability to protect staff against respiratory infection risks including COVID-19.
"Beyond the impressive delivery of their day jobs, they have been amazing as a team during COVID-19 from its onset. They have provided specialist (frequently 24/7) IP&C leadership and have given intensive support and guidance for individual staff. They have supported the Trust and its staff through extremely challenging and uncharted situations. 
"They display visible and energised leadership, demonstrating the value of nursing skills, experience and patient-centred ethos in the multi-professional ambulance service environment. They have led developments resulting in multiple improvements in patient care and a sustained reduction in musculoskeletal injury for staff. They are champions of our just, learning culture, constantly seeking opportunities to improve patient and staff safety. They are excellent team players and dynamic problem solvers, valued by clinical and non-clinical colleagues alike.
"They are a massive credit to their profession and provide visible, inspirational and trusted leadership to their colleagues."
On receiving the award, Iffa said: "This award is so humbling – we have an amazing team around us and that's what makes being a nurse in Yorkshire Ambulance Service such a privilege."
Clare added: "I'm very moved to have received such an award - we have an ethos of One Team in YAS, which was so visible during the pandemic and Iffa and I wouldn't have been able to do our jobs if we didn't have the support from across the organisation."
Produced by: Corporate Communications Department