Four friends, one boat, 60 days and 3,800 miles
19 May 2021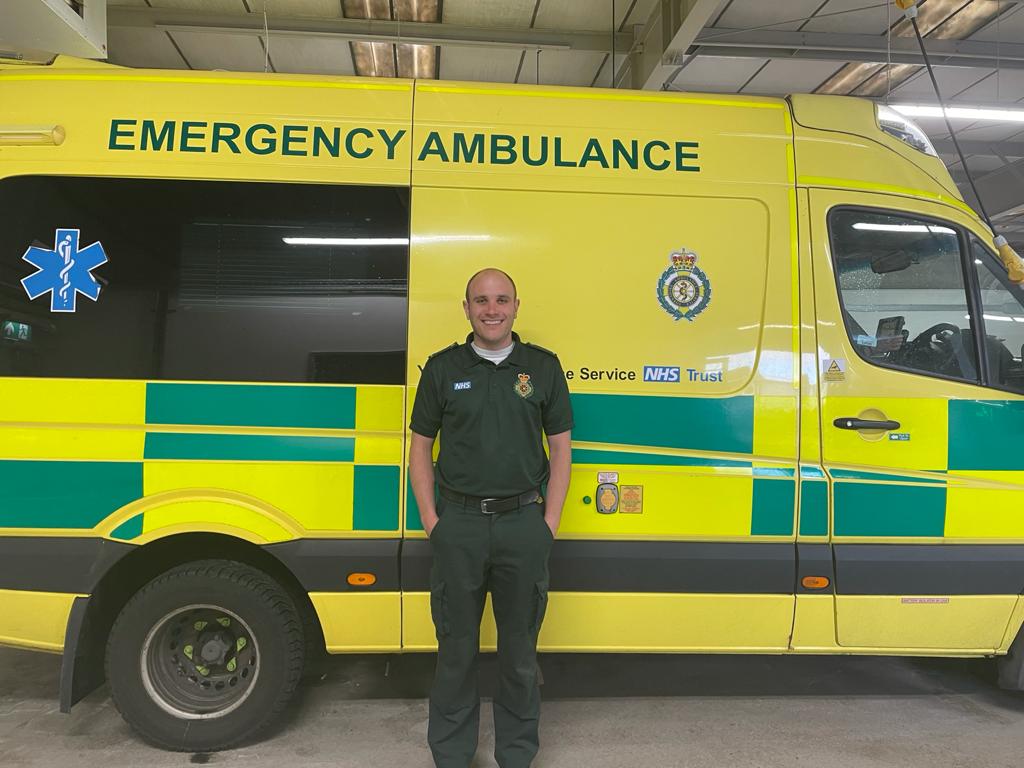 Intrepid North Yorkshire Paramedic Tom Riley will be among a four-strong crew aiming to enter the record books by rowing non-stop from mainland Europe to mainland South America.
The friends will embark on the 3,800-mile journey from Portimao, on the south coast of Portugal, in December and will spend the next two months rowing in notoriously difficult conditions to Cayenne, the capital of French Guiana.
Tom, of Northallerton, will be joined by bike mechanic Rob Lucas, of Sheffield, Justin Coleman, of Leicestershire, who has rowed the Atlantic before but not coast to coast, and Jim Davidson, a rowing coach from County Durham.
Tom, who worked for North West Ambulance Service as a paramedic in Kendal in the Lake District before joining Yorkshire Ambulance Service in January 2020, said:  "The idea of rowing across the Atlantic was planted some time ago and has been in the back of my mind for several years. Now is the time for that challenge to be realised.  By rowing continuously for over 60 days to cross a 3,800 mile ocean in a 29ft boat, this is an adventure that will push my mind and body to the limit.
"We will be the first crew of four to complete the mainland to mainland Atlantic route in a Pure class rowing boat which will make it a record-breaking crossing. Our row will be longer than most Atlantic crossings, we will be starting and finishing on the mainland rather than islands so we will cover 800 extra miles."
Proceeds from the event will go to Our Blue Light, which supports emergency/essential services with their mental health and wellbeing, and Surfers Against Sewage, a marine conservation charity working with communities to protect oceans, waves, beaches and marine life.
Tom, a former pupil at Robert Wilkinson Primary Academy in Strensall and Huntington School in York, said: "Our Blue Light is a charity I'm really passionate about because I have seen how some of my colleagues struggle with their mental health and we also attend a lot of mental health calls."
To donate to Our Blue Light, visit M2M Atlantic Four is fundraising for Our Blue Light (justgiving.com). To donate to Surfers Against Sewage visit M2M Atlantic Four is fundraising for Surfers Against Sewage (justgiving.com)
Further information about the challenge is available at www.m2matlanticfour.com
Produced by: Corporate Communications Department