One of UK's first mental health response vehicles is piloted in Hull
15 July 2021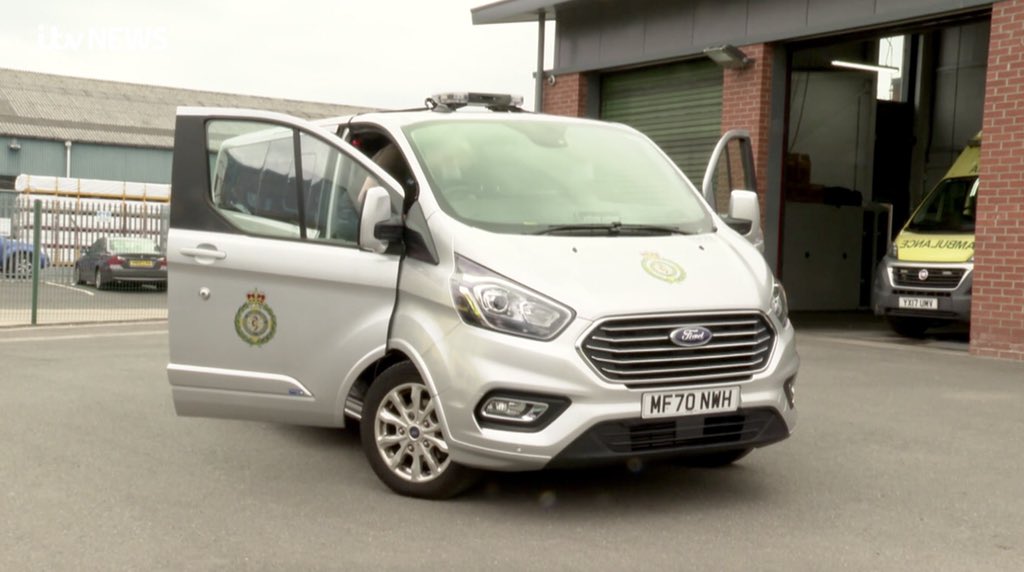 Yorkshire Ambulance Service is piloting a mental health response vehicle to provide dedicated support to patients who are in mental health crisis.
Launched in the Hull area for an initial four-month period in April 2021, the vehicle is operated by ambulance staff who have had additional mental health training.
Last year more than 23,000 emergency calls were made across Yorkshire regarding mental health - that's an increase of 17% since 2018.
The vehicle, which has been developed in partnership with Humberside Police and Humber Teaching NHS Foundation Trust, will support people detained under the Mental Health Act and for less serious mental health cases when a face-to-face assessment is considered appropriate.
Emergency departments are not always the most appropriate place for someone experiencing a mental health crisis and can add to their stress. The needs of these patients can often be met just as effectively, or even more so, in their own homes, in the community or with alternative care or services.
Jon Thordarson, a paramedic working on the new vehicle, explained: "Prior to the pilot, anyone who is calling the ambulance service for a mental health-related problem would get a response from a normal ambulance. Sometimes when it is a mental health-related call, the patient doesn't need a fully kitted ambulance, they just need someone to chat to, maybe transport to a place of safety or to the hospital, or referral to another service."
In the first two months of the pilot, the vehicle - which doesn't have the traditional ambulance markings to make it look more discreet - has responded to 60 patients with mental health issues and 24 of these have been referred on to other services for support.
Lesley Butterworth, Lead Nurse for Urgent Care with Yorkshire Ambulance Service, said: "We picked Hull for the trial because that was where the most mental health-related demand in Yorkshire was. We know that Hull is a place that is socially deprived with quite a lot of health inequality which means that people are more likely to suffer with their mental health. We also know through the pandemic that people have been furloughed, made redundant and have been socially isolated so the need for this additional support is even greater."
The pilot will be evaluated before being considered for further roll-out across the region.
Produced by: Corporate Communications Department