NHS Charities Together funding to boost Yorkshire Ambulance Service's emergency response volunteer scheme
30 March 2021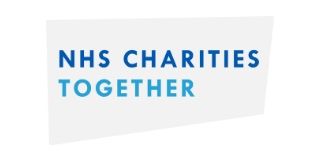 NHS Charities Together has allocated over £510,000 to the Yorkshire Ambulance Service Charity to provide an army of Yorkshire Ambulance Service community first responder volunteers with additional skills and equipment and facilitate additional support projects. The funding will help to ease the pressure on the service, which provides emergency healthcare to over five million people across Yorkshire, at one of the most challenging times in its history.
The grant is part of £7m which has been allocated by population across all the ambulance services in England, Wales, Scotland and Northern Ireland. For Yorkshire Ambulance Service, this funding will enhance the role of community first responders, who are trained volunteers dispatched to emergency incidents when every second counts - for example if someone isn't breathing, has chest pains, is unconscious or fitting - to administer basic life support until an ambulance arrives.
Currently, Yorkshire Ambulance Service has over 1,100 community first responders, helping to provide a vital 24-hour, seven-days-a-week emergency service, which has been highly beneficial to the community.
The funding will further expand the project, as ambulance services across the country have been dealing with the additional challenges of the COVID-19 crisis. Thanks to support from the public, the NHS Charities Together funding will enable the expansion of the types of incidents volunteers can attend with a particular focus on patients who have fallen and are not injured but need help to get off the floor, which will free up ambulances so they can attend more serious calls, ultimately helping to save lives.
In addition, the funding will support Yorkshire Ambulance Service by providing:
Emergency lifting chairs to community first responders so they can give early assistance to patients who have experienced a non-injury fall, reducing potential complications associated with being on the floor for an extended period of time
Dedicated community first responder cars to increase volunteer availability so they can attend more incidents across a wider geographical area
Cardiopulmonary resuscitation (CPR) training for community groups to improve out-of-hospital cardiac arrest survival rates
Training for care home staff with community first responders demonstrating lifting equipment and enabling them to better assess when an ambulance response may be required or when a different care pathway would be more appropriate
Monitoring of community public access defibrillators (CPADs) to ensure they are in full working order to help improve cardiac arrest survival rates. During 2020 CPADs in Yorkshire were activated 3,606 times
Ellie Orton, Chief Executive for NHS Charities Together, said:
"At this time of immense challenge for the NHS we are delighted that we can make a real difference and ultimately help save lives by funding amazing community first responder volunteers and additional support for Yorkshire Ambulance Service.
"It's thanks to the overwhelming support of the British public at this difficult time that we are able to fund these vital projects – the NHS has been doing an amazing job but as an independent charity we can provide additional support to help the NHS do more than it otherwise could. A heartfelt thank you to all of our supporters for helping us to care for the NHS."
Phil Storr, Chairman of the Yorkshire Ambulance Service Charity, said:
"Thanks to the immense support from the public and NHS Charities Together, we can expand the role of our amazing community first responders, whose vital and often life-saving work has a hugely positive impact on patients, plus additional projects which will benefit the region significantly. This will enable us to have greater resilience which will be particularly beneficial during periods of high demand and will undoubtedly save many lives."
Leeds-based Nick Huby, a BT Maintenance Engineer who has been a Community First Responder (CFR) for four years, said:
"When me and the team are responding to an emergency every second counts. Having cars and additional equipment will make all the difference to us being able to get to a patient quickly and get the best results for them – ultimately helping save lives and take pressure off the wider system."
Funding has been made available to NHS charities based with 13 ambulance trusts covering the entire UK. Five projects are ready to begin, based with London Ambulance Service, North West Ambulance Service, South Central Ambulance Service, South Western Ambulance Service, and Yorkshire Ambulance Service.
NHS Charities Together is an independent national charity caring for the NHS. It helps provide additional support to patients, NHS staff and volunteers, working through its 241 member charities based with hospitals, ambulance trusts, community health trusts, mental health trusts and health boards across the UK.
In total NHS Charities Together's COVID-19 Appeal raised £150 million thanks to the support from Captain Sir Tom and others. Over £118 million has already been made available to our 241 member charities to help patients, staff and volunteers on the ground.
For more information about NHS Charities Together visit www.nhscharitiestogether.co.uk.
ENDS
About NHS Charities Together
NHS Charities Together is the national charity caring for the NHS. We are the independent national charity partner of the NHS and an umbrella organisation made up of 241 NHS member charities based within hospitals, mental health trusts, ambulance trusts, community health trusts and health boards across the UK. 
The funds raised by NHS Charities Together enable the health service to go above and beyond what would otherwise be possible. Through our member charities we fund projects that improve services for patients and we help NHS staff and volunteers both practically and emotionally so that they can continue with their vital life-saving work. 
We believe our collective mission is more important than ever as the NHS faces the most challenging time in its history. And we have been overwhelmed by the heartfelt support from across the nation to get behind the NHS during this critical time. 
A huge thank you to our amazing supporters – your help is making a huge difference to NHS staff, volunteers and patients.
More information is available on: www.nhscharitiestogether.co.uk
NHS Charities Together – About grants and funding allocations
NHS charities are the legal way to raise, manage and distribute charitable funds in the NHS, to enable services to go above and beyond what would usually be possible.
Over the last year NHS Charities Together has been making grant awards to its member charities in three categories: COVID-19 Urgent response grants, Community Health and Social Care Partnership Grants and Recovery Grants. All grants are approved by NHS Charities Together's grant assessment panel, made up of independent representatives from across the health sector.
These latest grants have been made available to the 13 ambulance trusts across the whole of the UK, based on a calculation per head of population.
Produced by: Corporate Communications Department