Christmas Message from Yorkshire Ambulance Service NHS Trust
19 December 2018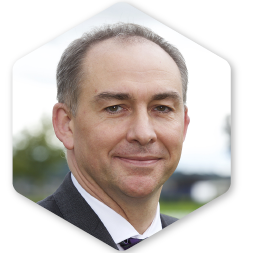 Christmas and New Year is a time when most people are celebrating with family and friends, but many of our staff will be leaving their families and friends at home and coming into work to provide a vital service to people who fall ill or who are involved in a medical emergency.
Hundreds of staff, including paramedics, call handlers in NHS 111 and our Emergency Operations Centre, and volunteers will be on duty on Christmas Day and over the festive season.  
This is an extremely busy period for us so it is a time when I feel the most proud of all our staff and volunteers who are missing time with their families to put  others first,  making a difference to thousands of lives across Yorkshire.  That is why it is so important that I say  'Thank You' to our staff and let them know that their hard work and compassion are very much appreciated by everyone here at Yorkshire Ambulance Service, by our partners in the NHS and other agencies, but most importantly by the public we serve.
To the public, I would ask that you spare a thought for our dedicated staff and volunteers who will be working instead of celebrating over the festive period and only dial 999 in a genuine medical emergency to ensure that our ambulances are available for those who need them most. 
Anyone with a minor illness or injury should use the appropriate services for their needs such as their local pharmacist or GP, attending a walk-in-centre or minor injuries unit or calling NHS 111.
While our staff work hard to keep you safe over the festive period, I would urge everyone to treat them with the dignity and respect they deserve. Unfortunately, far too often, they find themselves at the receiving end of verbal and physical abuse, but this is wholly unacceptable and will not be tolerated. This year saw a welcome new law introducing much tougher sentencing for anyone assaulting emergency service workers. 
If you do need to use our services, rest assured that we are here to help you. During the past 12 months we have invested in additional staff and are continuing the refresh of our fleet with over 130 new emergency ambulances being introduced in a phased roll-out. 
Finally, I would like to take this opportunity to wish all our staff, NHS colleagues and emergency service partners working during the festive season and your readers a safe and happy Christmas and New Year.
Rod Barnes 
Chief Executive 
Yorkshire Ambulance Service NHS Trust
Produced by: Corporate Communications Department