Trans awareness ambulance set to make its debut at York Pride
07 June 2018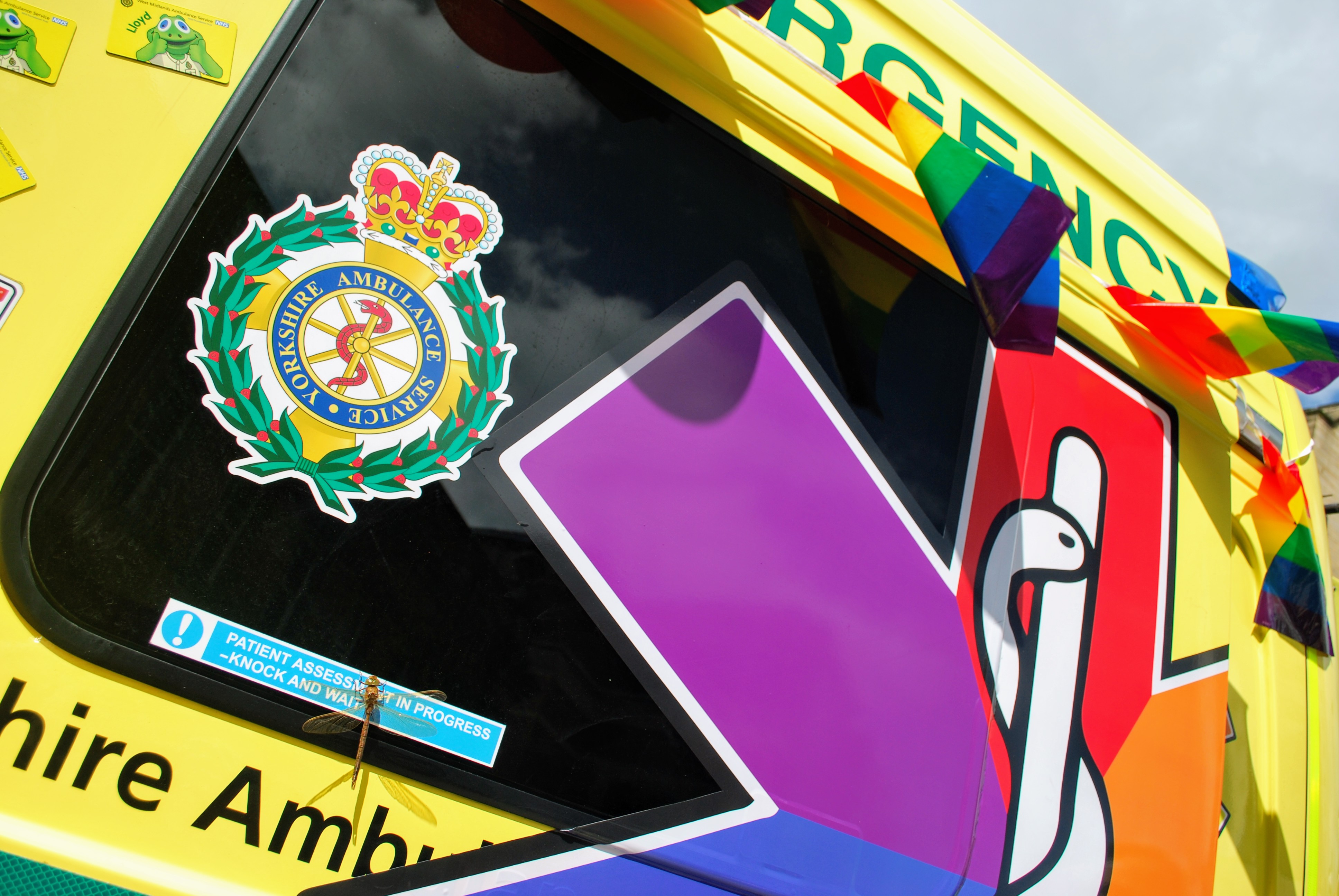 Yorkshire Ambulance Service NHS Trust (YAS) is delighted to be joining other emergency service colleagues in this year's York Pride parade on Saturday 9 June.
A special emergency ambulance decorated with rainbow Star of Life symbols will attend the event along with a group of staff and volunteers from all areas of the Trust. For the first time the ambulance livery will also include a trans Star of Life symbol which has been developed to promote transgender awareness.
The rainbow and trans Star of Life symbols are adaptations of the internationally-recognised symbol of pre-hospital emergency care. Both symbols were initially created by the YAS LGBT Network and, since being adopted by the National Ambulance LGBT Network, have become nationally recognised symbols used to promote equality for the LGBT community.
This will be the sixth year that YAS has participated in a Pride event to celebrate its commitment to meeting the needs of LGBT patients, staff and the wider community of Yorkshire and the Humber.
Alistair Gunn, Planning and Development Manager at YAS and Chair of the National Ambulance LGBT Network, said, "We are very excited to be taking part in York Pride this year and we recognise the fantastic work being done to make York a Human Rights City.
"YAS is committed to delivering inclusive care to LGBT service users. The YAS LGBT Network, alongside the senior management team, works hard to ensure our 5,500 staff can confidently meet the needs of the communities we serve."
Staff and volunteers from YAS will be posting photos and videos on social media during the event and spectators are being encouraged to do the same.
You can share your photos and videos using #YorkPride and tagging the following networks:
Twitter: @YorksAmbulance
Instagram: @YorksAmbulance
Facebook: search for Yorkshire Ambulance Service
Produced by: Corporate Communications Department