Team YAS supports another successful Tour de Yorkshire
08 May 2018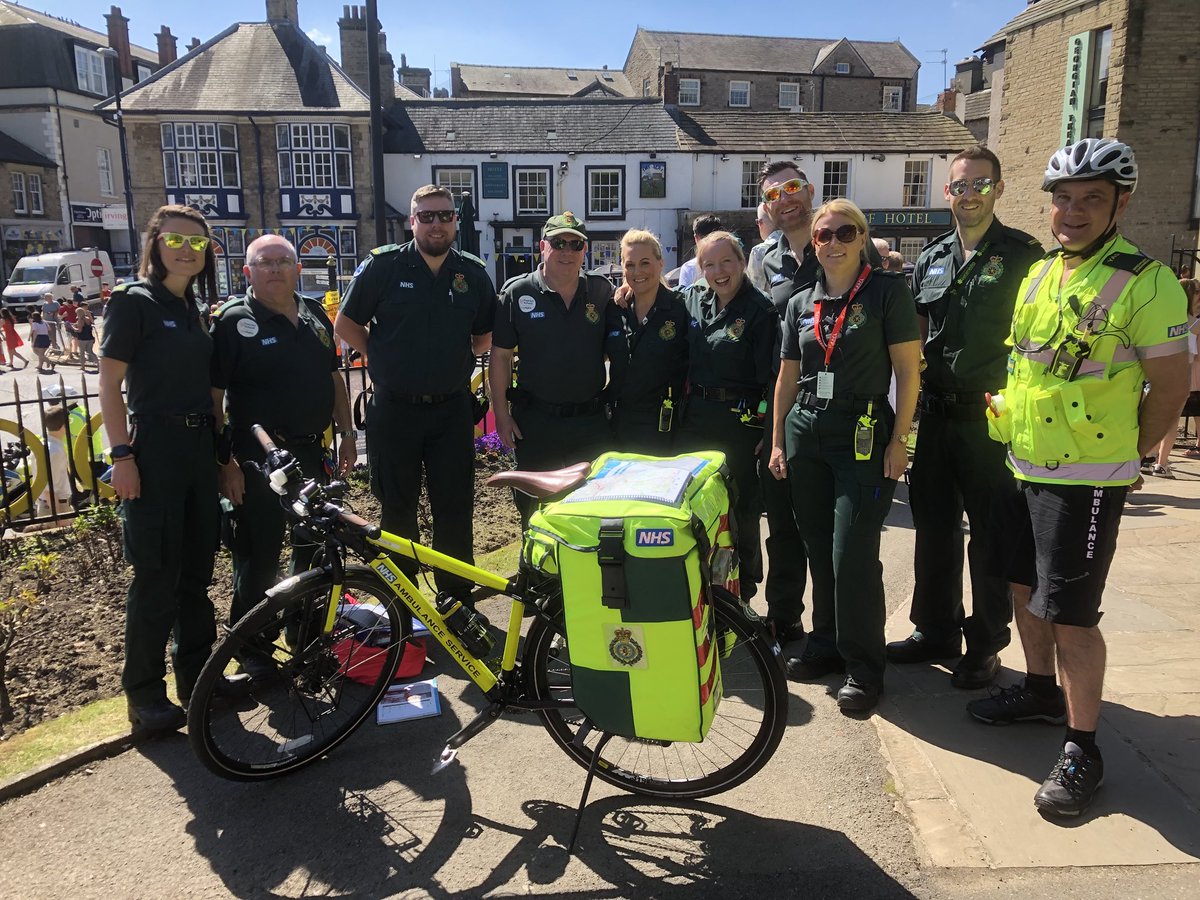 Staff and volunteers from Yorkshire Ambulance Service NHS Trust (YAS) turned out in force to provide medical support during the Tour de Yorkshire.
The fourth edition of the cycle race, which ran from Thursday 3 May to Sunday 6 May, has been declared by organisers as the biggest and best one yet. 2.6 million people lined the route over the four days to see many of the world's top cyclists in action.
Alongside ambulances and rapid response vehicles, 'Team YAS' used cycle response units and motorcycles to make sure that it remained business as usual across the region. Volunteer Community First Responders also provided first aid cover at various points along the route.
Mike Shanahan, Head of Special Operations at Yorkshire Ambulance Service and Strategic Commander for the Tour de Yorkshire, said: "We're really proud to have played our part in another successful Tour de Yorkshire. As always, our staff and volunteers have been fantastic throughout the weekend in providing cover for the race and for the people of Yorkshire.
"From staff in the Emergency Operations Centre, A&E Operations, Patient Transport Service and NHS 111 to those in our support departments ensuring the frontline staff were equipped to do their role, they are great ambassadors and a credit to Yorkshire Ambulance Service."
Members of 'Team YAS' shared highlights of the Tour de Yorkshire on social media. You can see some of their photos on Facebook (search for YorksAmbulance), Twitter @YorksAmbulance and Instagram @YorksAmbulance.
Produced by: Corporate Communications Department