Yorkshire's ambulance 'Rescue Squad' makes TV debut
09 February 2018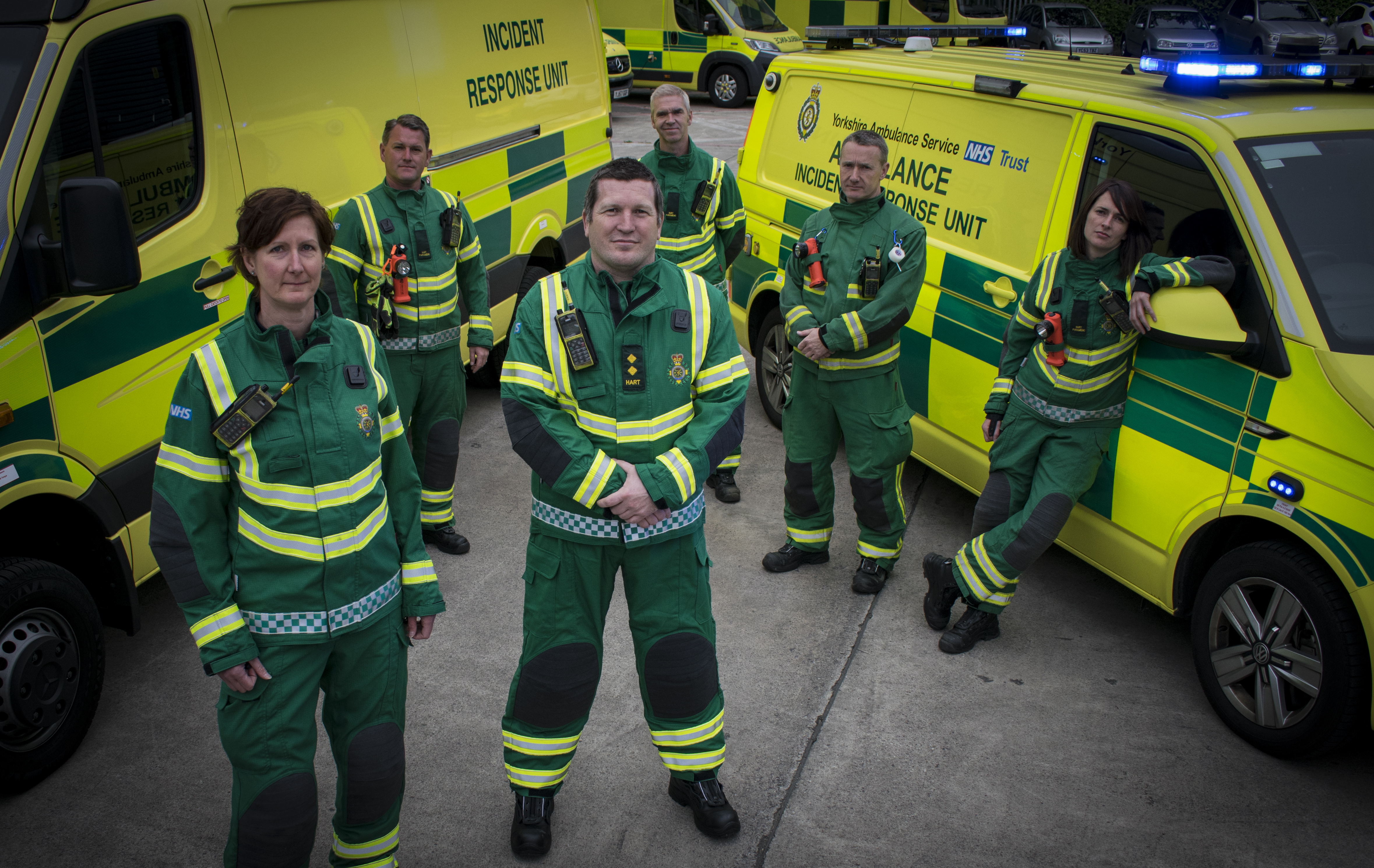 A specialist team of paramedics at Yorkshire Ambulance Service NHS Trust is going to feature in a new TV series.
999 Rescue Squad, on UKTV channel W, will follow the Hazardous Area Response Team (HART) as it treats injured people in dangerous places such as crashed vehicles and collapsed buildings.
In the first episode, the team races to the rescue of a tanker driver trapped in the wreckage of his crushed cab after a collision with a concrete gantry on the M1. As firefighters try to establish if the tanker's toxic cargo is leaking, a paramedic risks his own safety to climb onto the truck and deliver painkilling drugs to his patient.
Meanwhile, in South Yorkshire, a waste disposal plant catches fire, spewing poisonous smoke into the air over a housing estate. The team must evacuate residents and treat workers injured in the blast, as red hot aerosol cans rain down from the sky.
This is the first time that an ambulance service in the UK has allowed cameras to follow its HART paramedics.
Mike Shanahan, Head of Special Operations at Yorkshire Ambulance Service, said: "I'm delighted that the work of our HART is being showcased in this exciting TV series.
"It's a fantastic opportunity to highlight how our highly trained paramedics work alongside their colleagues in Yorkshire Ambulance Service and the other emergency services in some of the most precarious and life-threatening situations.
"We're incredibly proud of the hard work put in by our staff and volunteers to keep Yorkshire safe around the clock."
The TV series has been produced by Air Television, which has also followed the work of Yorkshire Air Ambulance in Helicopter ER.
Series Producer Matt Richards said: "HART's skillset and their base in urban Leeds means drama comes almost every day - we went to two stabbings and a murder in just one shift. Industrial accidents, sieges, shootings, fires, major RTCs and police-related incidents are regular events."
999 Rescue Squad starts on W at 10pm on Tuesday 13 February.
W is available on Sky 109/245, Virgin 124/191, BT 311 and TalkTalk 407, and on demand on Sky and Virgin.
Produced by: Corporate Communications Department