Yorkshire Ambulance Service leads the way with eco-friendly vehicles
22 March 2018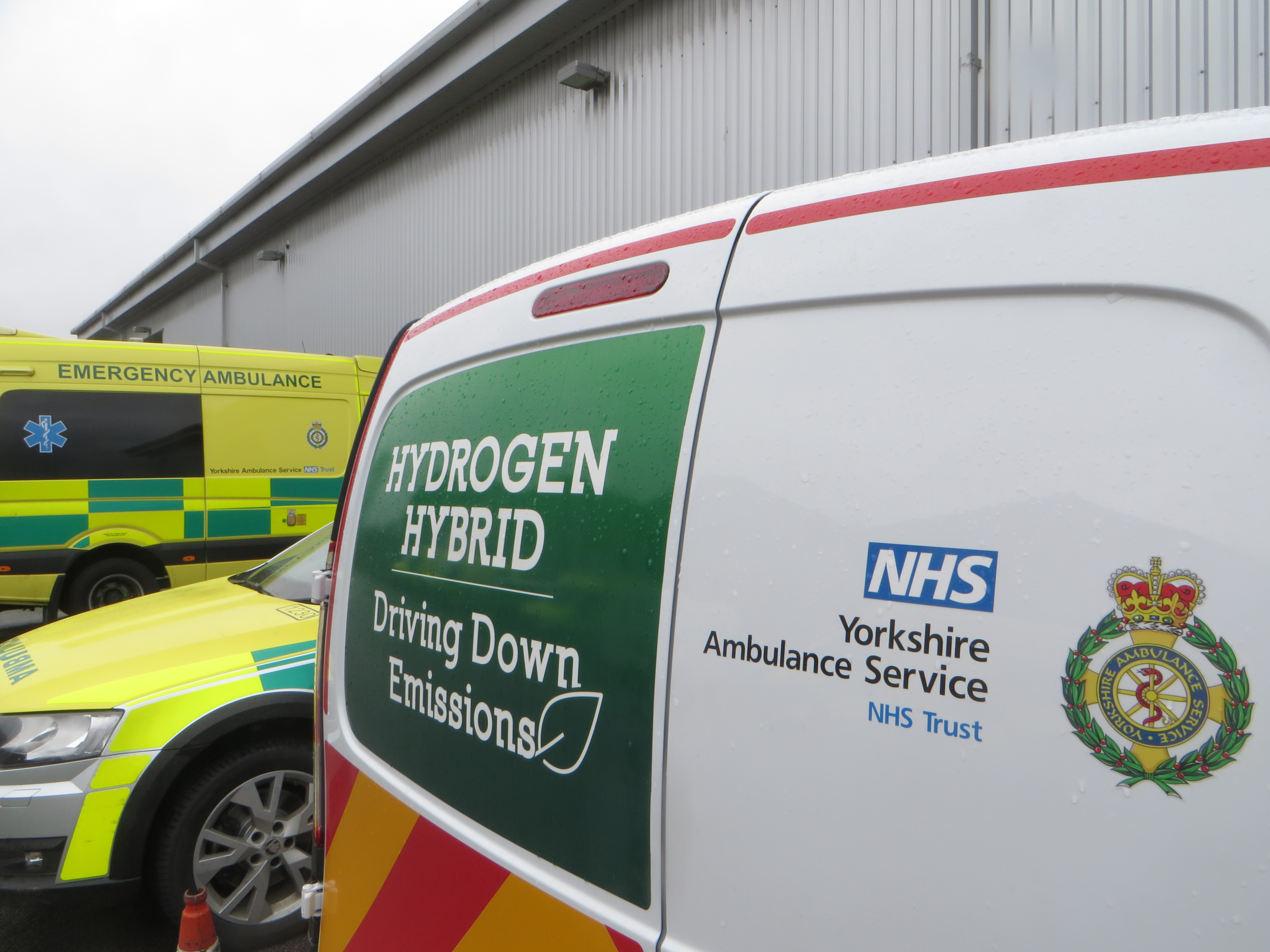 Yorkshire Ambulance Service NHS Trust (YAS) is driving down carbon emissions with new hydrogen-electric vehicles as part of its support services.
It is the first ambulance service in the country to introduce the support vehicles and has set itself the challenge of making the entire fleet as eco-friendly as possible over the next few years.
The vans, which do not produce any emissions, are powered by an electric motor using energy from both the battery and a hydrogen fuel cell. The battery recharges from a power supply and the hydrogen can be replenished at a refuelling station.
In addition to this, a vehicle from the non-emergency Patient Transport Service has been converted to run on both diesel and hydrogen. The harmful emissions from a conventional diesel engine can be reduced by up to 70% through a hydrogen injection system.
YAS has already introduced several other projects to reduce its carbon footprint, which include installing solar panels on more than 100 ambulances to keep their batteries charged. It has also won several national awards for its environmental initiatives.
Alexis Percival, Environmental and Sustainability Manager at Yorkshire Ambulance Service, said: "We are so excited to be the first ambulance service in the country, possibly the world, to have three hydrogen vehicles in our fleet. We are looking to expand our zero emission fleet, as more Clean Air Zones come in across the county. We also see the health benefits of cleaner air, as well as reducing our impact on climate change through the essential work that we carry out."
YAS is supporting NHS Sustainability Day which is taking place on 22 March. The annual campaign celebrates the importance of sustainable development for the NHS in reducing its environmental impact and improving the health of employees, patients and the wider public.
Speaking about the national day of action, Campaign Manager Scott Buckler said: "It is very appropriate that the seventh annual NHS Sustainability Day should fall in the same year as the NHS turns 70. The two go hand in hand, as without sustainability, the NHS may not see its 100th birthday! Today is about celebrating our environment and how it helps us stay healthy."
More information about the campaign is available at www.nhssustainabilityday.co.uk
Produced by: Corporate Communications Department