Yorkshire Ambulance Service celebrates volunteers
04 June 2018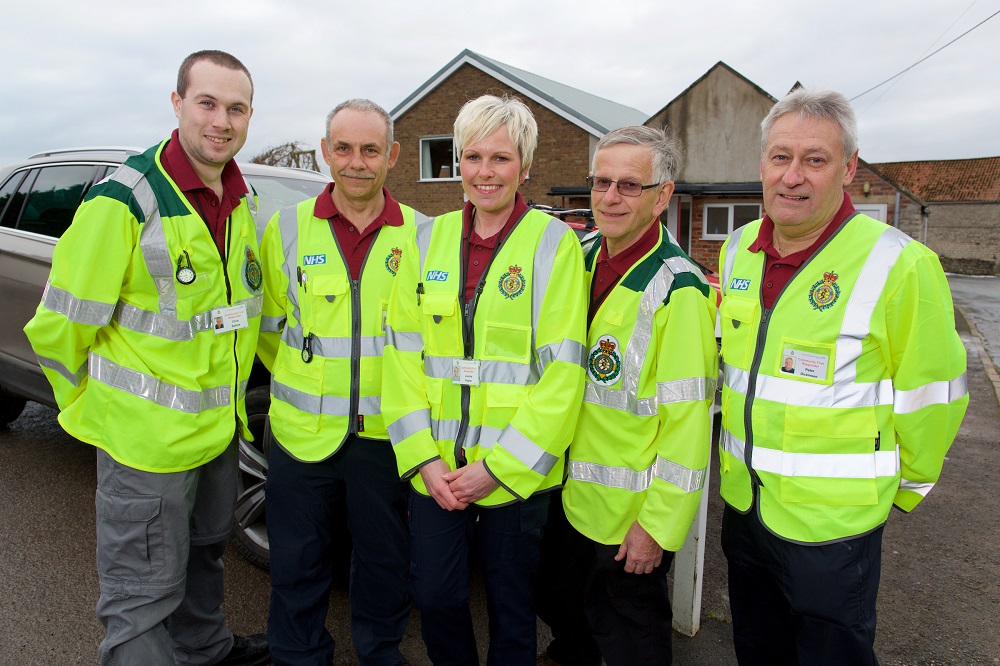 Hundreds of volunteers who support Yorkshire Ambulance Service NHS Trust (YAS) are being celebrated during Volunteers' Week.
The campaign, which runs from 1 to 7 June, is recognising the huge range of people who give their time to help others in so many ways. In 2016/17, 19.8 million people in the UK officially volunteered at least once a year and 11.9 million people did so at least once a month.
On a regular basis, more than 1,000 people make a valuable contribution to YAS by volunteering as Community First Responders (CFRs), car drivers and members of the Critical Friends Network.
CFRs attend medical emergencies in their community and provide vital care, comfort and reassurance in the moments before an ambulance arrives. They are trained in cardiopulmonary resuscitation (CPR) and carry a defibrillator, oxygen and basic first aid equipment.
They often go the extra mile to help patients and their families, as in the case of Skipton CFR Fiona Romano who was called to help a man with chest pain at a local cinema. He was not from the area and his wife had not driven for some time, but she needed to take their car to hospital so that she could get home afterwards.
The patient's wife was extremely anxious and upset, so Fiona offered to drive ahead of her to hospital and then reunited her with her husband in A&E. They both thanked Fiona and the ambulance crew also praised her for going beyond the call of duty.
Paul Stevens, Head of Community Resilience at Yorkshire Ambulance Service, said: "CFRs are integral to the service we provide. We're extremely lucky to have a fantastic team of dedicated volunteers who not only provide outstanding care to our patients, but significantly contribute to improving patient outcomes from life-threatening conditions. Last year, they provided 307,057 hours of coverage, attending over 16,000 incidents."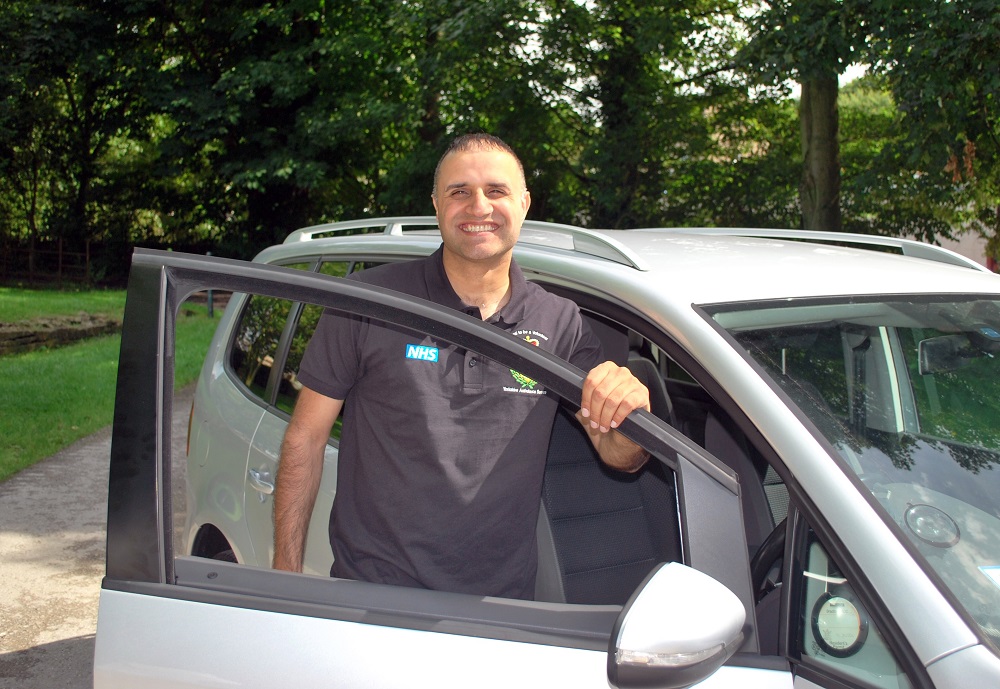 The non-emergency Patient Transport Service is supported by over 200 volunteer car drivers who use their own vehicles to help eligible patients get to and from medical appointments. In the last financial year, the drivers provided more than 111,000 patient journeys and covered over 2.2 million miles.
In March this year, volunteer Denis Hodge demonstrated exemplary commitment when he got caught in snow whilst taking a patient from Holmfirth to Wigan. The snow became too deep to make the journey back to Yorkshire, so Denis arranged accommodation for him and his patient. After two nights, the weather improved and they were able to return home.
Maria Hinks, Senior Logistics Manager for the Patient Transport Service (PTS), said: "The severe weather that we experienced at the beginning of March presented significant difficulties for PTS and the Trust as a whole. However, Denis went above and beyond what is expected of him as a volunteer to ensure that his patient remained safe and comfortable.
"The selfless and compassionate actions of Denis and many other staff and volunteers meant that we were able to continue providing essential transport for our patients during a difficult time."
Elsewhere, volunteers help YAS to provide high-quality care and the most positive patient experience as members of the Critical Friends Network (CFN). It is a group of 15 people from different backgrounds who are consulted on service developments to ensure that the patient's voice is heard.
Some of the projects which the CFN has provided feedback on include the redesign of the YAS website and the Trust's Quality Improvement Strategy and Clinical Strategy.
The Yorkshire Ambulance Service Charity, which provides funding for community public access defibrillators and first aid training, also benefits from volunteers collecting donations at community events and through sponsored challenges. It is always on the lookout for more people to support its life-saving work.
Rod Barnes, Chief Executive at Yorkshire Ambulance Service, said: "We're extremely proud of our volunteers who give up a huge amount of their personal time to provide the best possible service to patients within their local communities every single day. They don't expect to be thanked for what they do, but we always appreciate their dedication.
"We hope that Volunteers' Week will inspire even more people to come forward and help others in the community."
More information about volunteering opportunities can be found here.
Produced by: Corporate Communications Department