Remember your ambulance service is for life-threatening emergencies – Please use it appropriately!
13 December 2018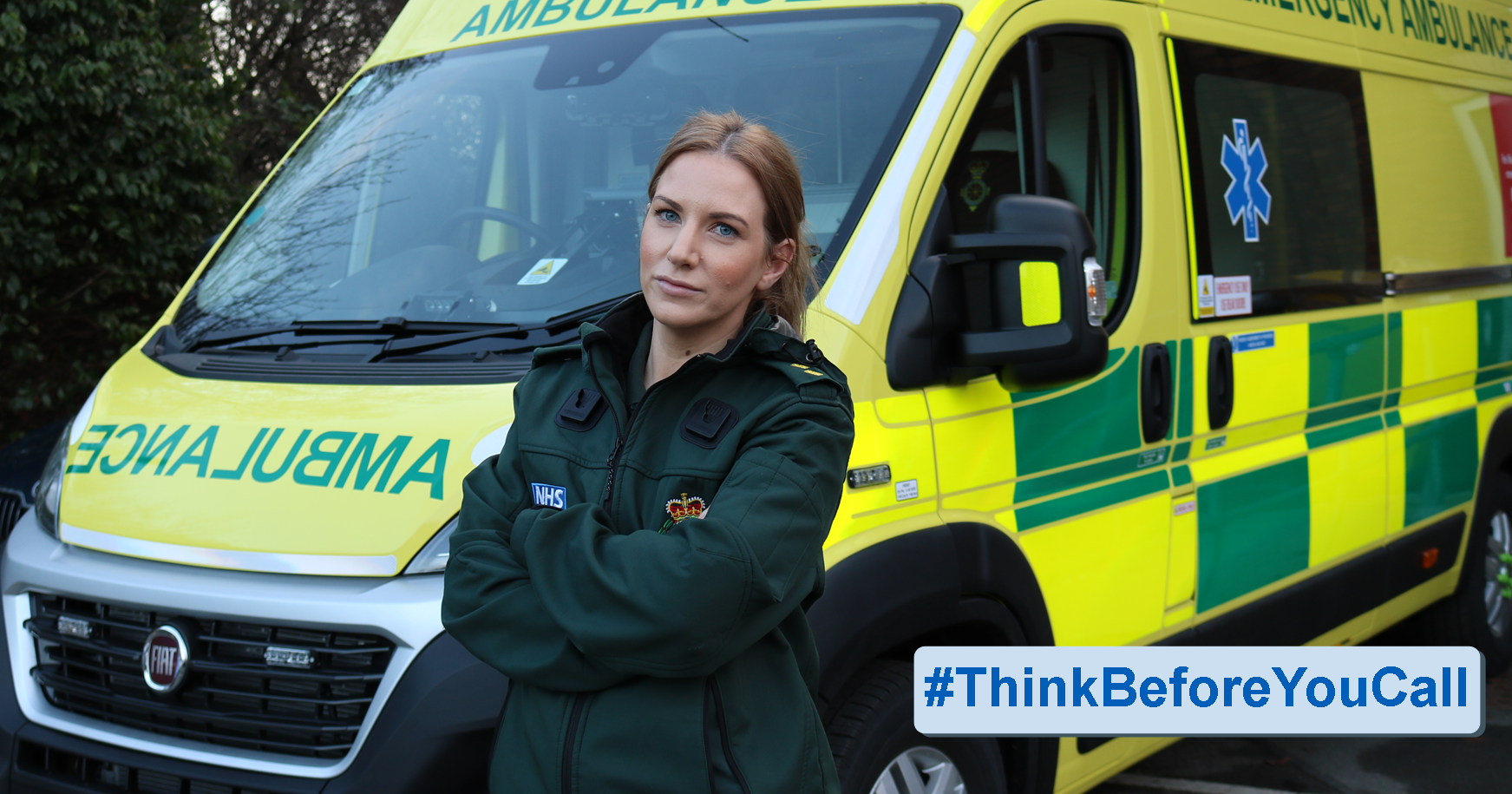 Would you call 999 for a sick animal, sore knee or if you are a bit drunk and mistakenly think you can get a lift home in an ambulance?
Unfortunately some people do. But while Yorkshire Ambulance Service NHS Trust (YAS) is dealing with inappropriate 999 calls, it can't help those who are in a time-critical life-threatening condition.
The Trust has this week launched its Think Before You Call campaign to raise awareness of the correct use of the emergency ambulance service and reduce the number of inappropriate calls at its busiest time of the year.
A series of hard-hitting messages and videos have been produced to highlight how inappropriate calls mean that staff in the Emergency Operations Centre and ambulance crews out on the road may not be available for people who genuinely need their help.
Nick Smith, Executive Director of Operations for YAS, said: "Every day too many people are dialling 999 for the wrong reasons and we receive many calls from people who could have gone to their pharmacy, GP, NHS 111 or got a same-day treatment at a minor injuries unit or walk-in/urgent care centre. Dealing with this type of call takes our staff away from genuine emergencies.
"We have chosen hard-hitting examples for our campaign this year because it's vital that people understand when to call 999 and when another NHS service is more appropriate. If someone is seriously ill or injured and their life is at risk, you should call 999 immediately. If not, please consider other options.
"We don't have an endless supply of ambulances on every street corner so we must prioritise. An ambulance should be seen as a last resort and not the first."
It is expected that YAS will deal with over 65,000 calls in the three-week festive period from 17 December. All 999 calls are categorised to determine the speed and type of response a patient will receive. The most seriously- ill patients will be taken to hospital by land or air ambulance. Ambulances can be diverted to patients where there is a more urgent clinical need or risk to life, but not once they have arrived on scene with their patient.
Around 30% of patients will not need to be taken to hospital. Instead they will be given advice over the phone or signposted to an alternative and more appropriate healthcare service.
Nick added: "We forecast that 21 and 27 December and 1 January will be our busiest days when we will be dealing with an estimated 3,500 to 4,300 calls which works out at between 145 and 179 calls every hour. Our daily average is around 2,500 calls which shows just how busy we will be.
"We will have extra resources in place to cope with additional demand pressures but if members of the public could 'think before they call', it would really help us to help those who need us most."
Genuine 999 calls include chest pain, difficulty breathing, loss of consciousness, severe loss of blood, severe burns and scalds, choking, fitting/convulsions, drowning, severe allergic reaction, heart attack, stroke and major trauma such as a serious road traffic accident, stabbing, shooting, fall from height or a serious head injury.
For other illnesses and injuries, consider other more appropriate healthcare services such as:
Self-care

Pharmacist

Visit the NHS website www.nhs.uk

GP

NHS 111

Urgent care or walk-in centre

Minor injuries unit

Make your own way to your local A&E
Further information is available at www.yas.nhs.uk
Watch the campaign videos at https://www.youtube.com/channel/UC5I467AoKZvBJ-CKZEiHrBw
Produced by: Corporate Communications Department